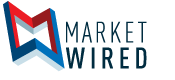 New 3-4 Second ThermoPop Makes Food Safety Easy
/EINPresswire.com/ -- AMERICAN FORK, UT--(Marketwired - August 16, 2016) - ThermoWorks, home of the world-famous Thermapen®, is announcing a significant upgrade to its entry-level pocket digital thermometer, the ThermoPop®. Already the top rated inexpensive digital thermometer for being "fast, accurate, and easy to hold," the new ThermoPop is accurate to ± 2°F in just 3-4 seconds, a full 2 seconds faster than the previous model. It also features a big graspable head, bold digits, a backlight, and the first 360° rotating display in its class, making it easy to hold and use with either hand.
All across America, home cooks and weekend BBQ warriors are waking up to the fact that the best way to ensure the safety and quality of the meats and other foods we eat is through the accurate measurement of internal temperatures. "Trying to gauge the doneness of a steak on the grill with a timer is like trying to figure out if your tires are at the right air pressure with the thump test," says Executive Vice President of Sales and Marketing Tom Fisher. "All you have to do is use a gauge to know for sure. It takes 3 seconds."
Food Safety Concerns
Some people push on the top their steaks or chicken breasts with their fingers or cut them open to see what color they are to test doneness. These are all highly inaccurate ways to test the doneness of foods and can put you at risk for salmonella, e coli or norovirus food poisoning. Recent high profile outbreaks of both e coli and norovirus at national food restaurant chains have helped raise awareness of the importance of food safety.
"It's so easy just to check the internal temperature of meats and other foods with a fast and accurate digital thermometer, like the new Super-Fast® ThermoPop," says Fisher.
How to Get An Accurate Temperature Reading
Whereas traditional dial thermometers use mechanical springs to average the temperature across an inch of their probe length, a pocket digital thermometer like the new ThermoPop uses a thermistor sensor in the very tip of the probe to gauge temperatures. That means that wherever you move the probe tip, you get a reading of the temperature in that particular part of the meat.
"In any given piece of meat, different parts of the meat are at different temperatures," explains award-winning chef and ThermoWorks culinary editor Kim Allison. "The thermal center of the meat is likely to be at the lowest temperature, so it is important to know that the very center of your chicken, steak or pork has reached the USDA-recommended temperature for food safety."
With a digital thermometer as fast as the new ThermoPop, you can easily find the thermal center. Just push the probe tip past where you think the center of the meat is, allow it to come to temperature in about 3 seconds and then pull the probe tip back through the meat.
The numbers on the display will drop and then start rising again. "The lowest number you see is the number you want to pay attention to," continues Allison. "If that number is 145°F for pork or 165°F for chicken, you know the food is safe to eat. Any higher and the meat starts to dry out and doesn't taste as good."
Food Safety Is Affordable
The new ThermoPop retails for just $29, making it easy to ensure the safety and quality of your food. It is splash-proof for messy kitchens. The new ThermoPop reads temperatures across a full range from -58 to 572°F (-50 to 300°C) and comes in 9 bright colors.
About ThermoWorks:
Located in American Fork, Utah, ThermoWorks brings scientific precision and robust industrial design to professional temperature tools for food safety and culinary excellence. The preferred brand among leading chefs and demanding operations, ThermoWorks sells direct to national chains, single restaurants, food processors and to consumers. Customers have direct access to expert instrument consultants and a full technical support team. An advanced A2LA-accredited calibration lab on premises assures that ThermoWorks products meet the highest performance standards.
For more information about the new ThermoPop instant-read thermometer or about ThermoWorks, visit www.thermoworks.com, or call 801-756-7705 and ask for Tim.
Tim Robinson
801.756.7705 x2592
tim.robinson@thermoworks.com