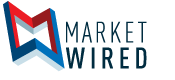 Marin Software Launches Smart Sync for Shopping
New Feature Converts Google Shopping Campaigns to Facebook Dynamic Ads
/EINPresswire.com/ -- SAN FRANCISCO, CA--(Marketwired - August 16, 2016) - Marin Software Incorporated (NYSE: MRIN), a leading provider of cross-channel, cross-device, enterprise marketing software for advertisers and agencies, today announced the release of a new feature, Smart Sync for Shopping. Smart Sync for Shopping allows retail and ecommerce advertisers to launch Facebook Dynamic Ads (DA) campaigns across Facebook's ad network, by targeting audiences who've searched for a specific brand or product category on Google.
Through its work managing more than $7.8 billion in annualized ad spend across the web and mobile devices, Marin found that many online advertisers want new ways to reach customers across channels-including extending the reach of their product feeds from Google to Facebook-without having to manually update separate campaigns to meet publisher format requirements. Now, retail and ecommerce companies have an easy, built-in way to engage audiences who are spending more and more time shopping online.
Smart Sync for Shopping's capabilities allow advertisers to manage upsell, cross-sell, and prospecting campaigns in Facebook, all in one workflow-significantly boosting effectiveness and reach. And, Smart Sync's DA wizard makes it simple to create audiences and creative templates in bulk before cloning an advertiser's top-performing Google Shopping campaigns to Facebook. Marin also makes it simple to optimize A/B testing and gain insights with real-time reporting.
"We're releasing Smart Sync for Shopping just in time for the all-important back-to-school and holiday season," said John McNulty, Vice President of Global Marketing at Marin Software. "Retail advertisers know that this year will be even more competitive than the last, as they continue the quest to sway consumers who are doing more of their shopping online. With this feature, advertisers can now automatically widen their reach, across channels, targeting the highest-value audiences."
About Marin Software
Marin Software Incorporated's (NYSE: MRIN) mission is to give advertisers the power to drive higher efficiency, effectiveness, and transparency in their paid marketing programs that run on the world's largest publishers. Marin provides industry leading enterprise marketing software for advertisers and agencies to measure, manage, and optimize more than $7.8 billion in annualized ad spend across the web and mobile devices. Offering an integrated SaaS ad management platform for search, social, and display advertising, Marin helps digital marketers improve financial performance, save time, and make better decisions. Advertisers use Marin to create, target, and convert precise audiences based on recent buying signals from users' search, social, and display interactions. Headquartered in San Francisco, with offices in eight countries, Marin's technology powers marketing campaigns around the globe. For more information about Marin's products, please visit marinsoftware.com.
Forward-Looking Statements
This press release contains forward-looking statements including, among other things, statements regarding the capabilities of our products. These forward-looking statements are subject to the safe harbor provisions created by the Private Securities Litigation Reform Act of 1995. Actual results could differ materially from those projected in the forward-looking statements as a result of certain risk factors, including but not limited to technical or implementation issues with Marin's products; adverse changes in general economic or market conditions; delays, reductions or slower growth in the amount spent on online and mobile advertising; unforeseen developments in the digital advertising industry generally; technological changes; competition; and the fact that the search and mobile markets are emerging markets and rapidly evolving. These forward looking statements are based on current expectations and are subject to uncertainties and changes in condition, significance, value and effect as well as other risks detailed in documents filed with the Securities and Exchange Commission, including our most recent reports on Form 10-Q and current reports on Form 8-K that we may file from time to time. Marin Software assumes no obligation to, and does not currently intend to, update any such forward-looking statements after the date of this release.
Media Contact:
Maria Breaux
Corporate Communications
Marin Software
415-814-9952
press@marinsoftware.com