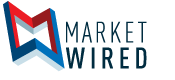 George Kerscher Joins Benetech as Senior Advisor for Global Literacy
/EINPresswire.com/ -- PALO ALTO, CA--(Marketwired - August 16, 2016) - Benetech announced today that Dr. George Kerscher has joined the organization as Senior Advisor to the Benetech Global Literacy program. Dr. Kerscher brings a wealth of experience and long-time leadership in the accessible information field. He began his accessibility technology innovation in the 1980s and coined the term "print disabled" to describe people who cannot effectively read print because of a visual, physical, or learning disability. George has been recognized by the White House as a Champion of Change and received awards from the American Foundation for the Blind, the National Federation of the Blind, and many more.
"We are extremely pleased to welcome George to Benetech and Bookshare," said Brad Turner, Vice President of Global Literacy at Benetech. "His technology vision and deep experience will continue to advance our accessibility approach at Benetech, namely making information not only accessible, but also fully functional for persons who are blind or have a print disability."
At Benetech, George's responsibilities will include strategy and planning for higher education and libraries as well as projects for the visually impaired as part of Benetech's Bookshare and Born Accessible initiatives to make all ebooks fully accessible when they are first created. Bookshare is the world's largest online library of accessible ebooks for people with print disabilities offering over 450,000 books and serving more than 400,000 members.
"I'm proud to join the Benetech and Bookshare team," said Dr. Kerscher. "The global literacy team at Benetech has consistently demonstrated their industry-leading commitment to accessibility and technology leadership for over ten years, and I look forward to helping them continue to scale that mission."
Along with his new role at Benetech, George is Chief Innovations Officer of the DAISY Consortium and President of the International Digital Publishing Forum (IDPF). In addition, he chairs the DAISY/NISO Standards committee, chairs the Steering Council of the Web Accessibility Initiative (WAI), and serves on the Advisory Board of the Institute of Museum and Library Services (IMLS).
About Benetech
Benetech is a different kind of tech company. We're a nonprofit whose mission is to empower communities in need by creating scalable technology solutions. Our work has transformed how over 425,000 people with disabilities read; made it safer for human rights defenders in over fifty countries to document human rights violations; and equipped environmental conservationists to protect ecosystems and species all over the world. Our Benetech Labs is working on the next big impact. Visit www.benetech.org.
About Bookshare
Bookshare is the world's largest online library of accessible ebooks for people with print disabilities. Through its extensive collection of educational and popular titles, specialized book formats, and reading tools, Bookshare offers individuals who cannot read standard print materials the same ease of access that people without disabilities enjoy. In 2007 and 2012, Bookshare received two five-year awards from the U.S. Department of Education, Office of Special Education Programs (OSEP), to provide free access for all U.S. students with a qualifying print disability. Bookshare is an initiative of Benetech, a Palo Alto, CA-based nonprofit that develops and uses technology to create positive social change. www.bookshare.org.
Image Available: http://www.marketwire.com/library/MwGo/2016/8/15/11G110641/Images/benetech_400_px-24fd91463344a6f2a8a3701314424e3b.jpg
Image Available: http://www.marketwire.com/library/MwGo/2016/8/15/11G110641/Images/kerscher_new-2015-1ab03d2fc8c9b50984e491ab57627391.jpg
Image Available: http://www.marketwire.com/library/MwGo/2016/8/15/11G110641/Images/Bookshare_Preferred_HLg-transparent-e022973aec39855889752e0d91406632.gif
Media Inquiries:
Laura Deck
Marketing Communications
Benetech
Phone: (650) 352-1094
Email: laurad@benetech.org