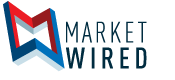 NORD Announces Research Grants Available for Study of Rare Diseases
/EINPresswire.com/ -- WASHINGTON, DC--(Marketwired - August 16, 2016) - The National Organization for Rare Disorders (NORD), the leading independent, nonprofit organization committed to the identification, treatment, and cures of rare diseases, has announced the availability of new research grants to study rare diseases. The deadline to submit abstracts and letters of intent is September 12.
NORD's 2016 research grant funding is available for study of:
These grants are made possible by donations to NORD. In some cases, the grants are co-sponsored by NORD and disease-specific patient organizations. NORD encourages all U.S. and international researchers interested in studying these diseases to consider applying.
The objective of the NORD Research Grant Program is to encourage meritorious scientific and clinical studies that will ultimately lead to new diagnostics, treatments, and/or cures for rare (also called "orphan") diseases or disorders. The studies funded with NORD research grants provide preliminary data on drugs, devices or medical foods that researchers may then use to attract funding from government or industry sponsors to pursue further clinical studies. Two of NORD's previous research grants have resulted in FDA-approved orphan products to treat rare diseases.
A rare disease is defined as one that affects fewer than 200,000 people in the U.S. There are 7,000 rare diseases that combined affect 30 million Americans, or 1 in every 10 people, more than half of whom are children. The majority of rare diseases have no treatment.
For more information about NORD's research grant program and rare disease research funding opportunities, visit: http://rarediseases.org/research.
About National Organization for Rare Disorders (NORD)
The National Organization for Rare Disorders (NORD)® is the leading independent advocacy organization representing all patients and families affected by rare diseases. NORD is committed to the identification, treatment and cure of the 7,000 rare diseases that affect 30 million Americans, or 1 in every 10 people. NORD began as a small group of patient advocates that formed a coalition to unify and mobilize support to pass the Orphan Drug Act of 1983. For more than 30 years, NORD has led the way in voicing the needs of the rare disease community, driving supportive policies and education, advancing medical research, and providing patient and family services for those who need them most. NORD represents more than 250 disease-specific member organizations and collaborates with many other organizations in specific causes of importance to the rare disease patient community. www.rarediseases.org.
Media Contact:

Jennifer Huron
jhuron@rarediseases.org
203.304.7258