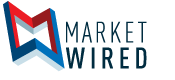 Trust Company of America Enhances Money Manager X-Change (MMX) Program; Provides Advisors With Competitive Investment Management Offerings
MMX Is an Open-architecture Program That Enables RIAs to Mix and Match a Variety of Third-party Money Managers; Advisors Who Use MMX Are Able to Lower Investment-management-related Overhead While Maintaining Complete Control Over Their Client Base; Advisors Can Choose From a Preexisting List of Money Managers or Add Their Own to the Platform, Enabling Them to Expand Their Offerings and Add a Competitive Advantage
/EINPresswire.com/ -- DENVER, CO--(Marketwired - August 16, 2016) - Trust Company of America (TCA), the largest, non-conflicted provider of integrated technology, custody and practice management support for Registered Investment Advisors (RIAs), today launched the newest version of its Money Manager X-Change (MMX) Program, an open-architecture service that enables RIAs to mix and match a variety of third-party money managers and strategies that best meet their clients' needs.
MMX's easy-to-use platform enables advisors to manage portfolios and access multiple models managed by different money managers, all within a single account. Whether advisors outsource their investment management or choose to round out their offerings with complementary strategies, the MMX program puts the control in the advisors' hands and connects them directly with the money managers for ease and efficiency.
"At Symmetry Partners, our factor-based investment philosophy is deeply rooted in academic research," said Principal and Co-Founder of Symmetry Partners, David E. Connelly Jr. "As part of the MMX program, we can select the optimal combination of investment strategies that complement this approach, ensuring that our advisors have access to more -- and smarter -- investment options." Symmetry Partners is one of several new money managers to be added to the program. Advisors can choose from TCA's list of Select money managers with dozens of available investment strategies or work with TCA to add their own third-party money managers to the program.
"The most successful RIAs in the industry have one thing in common -- they have spent the majority of their time on the front lines, thereby knowing they must focus their attention first and foremost on the client experience," said Joshua Pace, President and CEO of Trust Company of America. "As the RIA space enters into a more rigorous regulatory environment, we are seeing a huge trend in the industry toward outsourcing money management solutions. By doing so with the cutting edge technology of the MMX program, advisors are able to increase efficiency and scalability, which gives them the competitive edge and time needed to maintain and grow their client base. We're proud of the partners we have added to MMX and there is no better solution on the market for advisors."
The expanded MMX offering allows advisors to choose from a variety of strategic and tactical management approaches including holistic asset allocation and niche strategies. With access to a larger variety of investment options, advisors who use MMX are securing a competitive foothold in the marketplace by offering clients uniquely customizable investment options. Furthermore, firms are able to leverage this wide range of investment expertise without the operational cost. Money managers process trades at model level, saving time and effort and giving advisors access to pre-established pricing which allows the advisor to start delegating investments more quickly and easily.
By expanding their offering and choosing a flexible solution, advisors who use MMX are able to lower investment-management-related overhead while maintaining complete control over their client base.
"We are tactical managers who outsource most of our investment management. The MMX program at TCA enabled us to build multi-manager models without the cost or complexity of additional software," said Joe Bonanno, President and Chief Investment Officer of HBW Advisory Services LLC. "When you put this together with the level of service provided by TCA, we think it represents a unique offering and excellent value."
The newest version of the MMX platform is now available to all TCA advisors. For more information, please visit www.trustamerica.com/MMX. For media inquiries, contact tca@ficommpartners.com.
About Trust Company of America
Since 1972, Trust Company of America (TCA) has been a champion of Registered Investment Advisors, dedicated to helping them realize their full potential. TCA is the only independent RIA custodian offering fully integrated real-time technology, consultative services and back office support built exclusively for RIAs. TCA partners with advisors to provide them the technology and support they need to manage their practices and clients' financial futures. Learn more at www.trustamerica.com.
Olivia Gagnon
FiComm Partners
olivia.gagnon@ficommpartners.com
917-636-4803