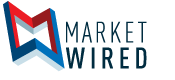 Special Aerospace Services Opens Huntsville Office to Support Growing Aerospace Client Base in Alabama
/EINPresswire.com/ -- HUNTSVILLE, AL--(Marketwired - August 15, 2016) - Special Aerospace Services LLC (SAS), an 8(a) certified woman-owned small business specializing in tactical engineering and precision manufacturing, today held the ribbon cutting for the opening of its new office in Huntsville, Alabama.
Headquartered in Boulder, Colorado, SAS will use the new Huntsville facility at 7027 Old Madison Pike to better serve its existing and future clients in the rapidly growing Alabama aerospace and aviation markets. Long-time SAS clients in the area include NASA's Marshall Space Flight Center and the U.S. Army's Redstone Arsenal.
"Huntsville has emerged as the innovation capital for aviation and aerospace in the Southern United States," said Heather Bulk, SAS President and CEO. "At SAS, we feel privileged to expand our role in such a vibrant high-tech community and plan to leverage the local workforce as we add positions in our Huntsville facility."
"We're extremely glad to have SAS in the Huntsville community. Their business is right in line with our aerospace industries and will provide additional opportunities for our highly skilled workforce," said Huntsville Mayor Tommy Battle.
With more than a decade of experience serving aviation and aerospace clients in the public and private sectors, SAS provides tactical engineering, Spaceflight Safety™, propulsion research and advanced manufacturing solutions. SAS engineers, manufactures and assembles a variety of parts for aircraft and spacecraft including braces, brackets, avionics/control boxes, propulsion components, and pump houses.
In addition to Marshall SFC and Redstone Arsenal in Alabama, key SAS aerospace clients nationwide include Boeing, United Launch Alliance, Orbital ATK, Sierra Nevada and DARPA.
"We expect the SAS office in Huntsville to grow over the next several years as we hire engineers and project managers," said Bulk. "In addition, we are evaluating the local area as the site of a new manufacturing and assembly plant."
SAS is the parent company of SAS Manufacturing, which opened in 2015 to provide rapid prototyping, precision machining, and component assembly/testing, also to the aerospace and aviation industries. Together, SAS and SAS Manufacturing have created a seamless workflow for fast design, engineering and production of unique and short-run parts for aircraft and spacecraft.
The new SAS Huntsville office is staffed by Senior Engineer, Robert (Bob) Moore, a Huntsville native. He may be reached at 256-799-0208 or rmoore@specialaerospaceservices.com.
About SAS (www.specialaerospaceservices.com)
Special Aerospace Services LLC (SAS), an 8(a) certified woman-owned small business, is a tactical engineering and precision manufacturing firm. The SAS team is comprised of experienced and dedicated visionaries, including engineers, scientists and space operation specialists. SAS provides innovative solutions to NASA, Department of Defense and emerging international and domestic commercial spaceflight organizations. Leading experts in propulsion, the SAS team is sought from multiple agencies to provide clients with smart and rapid solutions tailored to their needs. In-house tactical capabilities supported by broad and extensive experience, the SAS team helped clients to win over $4 billion worth of new work. Expertise allows SAS to navigate through competitive environment and rapidly respond to clients' evolving business challenges. With over 20 years of experience working with international partners in the Ukraine, Russian Federation, European Union and India, SAS is poised to face the challenges of an increasingly internationalized aerospace industry.
Contact:
Katya Leevan
Marketing and Int'l Relations
Email: kleevan@specialaerospaceservices.com
Phone: 1-303-447-1777