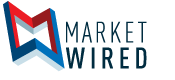 Miller Gone at American Green
American Green Chairman, David Gwyther, Takes Interim Role of Leadership -- Focuses on Completing Phoenix Grow Operation
/EINPresswire.com/ -- TEMPE, AZ -- (Marketwired) -- 08/12/16 -- American Green, Inc. (OTC PINK: ERBB) announced today that Mr. Jonathan Miller's position as American Green's CEO has been terminated. The company will be guided by its executive chairman, Mr. David Gwyther, who has been, over the years, very familiar with the organization's various initiatives.
"A change was necessary and the time was right for informal restructuring from the top down, with the goal of better aligning the company's short and medium-term initiatives with the day-to-day activities of its top manager," says Mr. Gwyther.
Over the next several weeks, the company will be evaluating each of Mr. Miller's uncompleted initiatives. American Green will begin providing shareholder updates on its initiatives next week and remains confident in its position as a thought leader in the industry, prepared to embrace a future that continues to grow in spite of its many inherent challenges.
Be sure to visit the company's website at www.americangreen.com and sign up for the company's emails alerts to stay current on news.
Shareholders and interest holders may also stay current with American Green Updates:
Twitter: @American__Green (two underscores), or
Facebook: https://www.facebook.com/americangreenusa
NOTES ABOUT FORWARD-LOOKING STATEMENTS
Except for any historical information contained herein, the matters discussed in this press release contain forward-looking statements that involve risks and uncertainties, including those described in the Company's Securities and Exchange Commission reports and filings. Certain statements contained in this release that are not historical facts constitute forward-looking statements, within the meaning of the Private Securities Litigation Reform Act of 1995, and are intended to be covered by the safe harbors created by that Act. Reliance should not be placed on forward-looking statements because they involve unknown risks, uncertainties and other factors, which may cause actual results, performance or achievements to differ materially from those expressed or implied. Forward-looking statements may be identified by words such as estimates, anticipates, projects, plans, expects, intends, believes, should and similar expressions and by the context in which they are used. Such statements are based upon current expectations of the Company and speak only as of the date made. The Company undertakes no obligation to update any forward-looking statements to reflect events or circumstances after the date on which they are made.
About American Green, Inc.
American Green, Inc. became one of the first publicly traded technology companies in the medical cannabis industry in the world, beginning in 2009, with the introduction of the ZaZZZ machine for automated, age-verifying dispensing of cannabis-based medicines. Now, with over 50,000 individual shareholders, American Green's mission is to be the cannabis & industrial hemp industry, seed-to sale innovator, leveraging our team of professionals, as well as value-added companies and products -- spanning cultivation, manufacturing and extraction, retail, and community outreach. We strive to develop sustainable businesses, while increasing shareholder value, and awareness beyond our industries.
American Green, Inc.
Investor Relations
1221 W Warner Rd, Suite 103
Tempe, AZ 85284
480-443-1600 X555