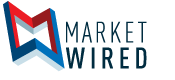 minuteKEY Launches New Partnership With National Forest Foundation to Help Restore a U.S. Forest
Olympian Jenny Simpson and Washington Redskins David Bruton to Serve as Program Ambassadors
/EINPresswire.com/ -- BOULDER, CO--(Marketwired - August 12, 2016) - minuteKEY, the world's first self-service kiosk for accurately duplicating keys, today announced a partnership with the National Forest Foundation (NFF) to help reforest damaged National Forest lands by the close of 2017. The Secure our Forests campaign begins this month with minuteKEY committing to plant one tree through the NFF for every two custom NFF keys purchased at any minuteKEY® duplication kiosk.
"minuteKEY is honored to partner with the National Forest Foundation and support its mission to protect and restore the beauty and health of our nation's forests," said Randy Fagundo, CEO of minuteKEY. "We're also excited about providing our customers an easy way to make a positive impact on the environment. If just eight customers at each of our kiosk locations choose two of the NFF keys, we will meet our goal of restoring a forest by the end of 2017."
The minuteKEY/NFF campaign -- Secure our Forests -- is part of NFF's ongoing efforts to partner with environmentally-minded companies. Each year, these important partnerships fund vital projects that protect watersheds, restore wildlife habitats and reduce the risk of devastation from wildfires.
"Our partnership with minuteKEY and other corporations significantly expand the restoration work we're able to accomplish," said Wes Swaffar, the National Forest Foundation's Senior Manager of Ecosystem Services. "We're very pleased minuteKEY has joined us in helping to re-establish and sustain a healthy forest habitat for the survival of important animal life as well as safeguard our forests' beauty and enjoyment for all of us for generations to come. We're truly grateful."
The Secure Our Forests campaign will expand across college campuses this fall as program spokespersons Jenny Simpson, U.S. Track and Field Olympian, and David Bruton, Washington Redskins Safety (and captain of the Super Bowl 50 Champion Denver Broncos), will bring awareness to minuteKEY's College Ambassador program. minuteKEY will recruit environmentally-passionate and social-savvy college students to champion Secure Our Forests on their respective campuses.
To learn more about minuteKEY's sustainability practices, visit minuteKEY.com/sustainability.
About minuteKEY
minuteKEY makes the world's first patented self-service, key duplication kiosk. As innovators in an age-old industry, minuteKEY founders invested several years developing the technology to create a highly accurate, secure and easy-to-use key-cutting device. Today's kiosk, found in thousands of high-traffic retail locations in the United States and Canada including Walmart, Lowe's and Menards, combines innovations in robotics, electronics and software engineering. See the minuteKEY website for more information and kiosk locations.
About the National Forest Foundation
The National Forest Foundation is a non-profit organization on mission to engage Americans in promoting the health and public enjoyment of our National Forests. Their work is focused on how to best restore ecosystems to their natural resiliency and functions through on-the-ground conservation. For more information, visit nationalforests.org.
Image Available: http://www.marketwire.com/library/MwGo/2016/8/11/11G110279/Images/MK_NFF_POSTER_SECURE-fd7ac833fddaa6aabe3e9dbe7e2bc280.jpg
Media Contact:
Marci Maule Housley
Mpact Public Relations
425.495.7413
Email contact