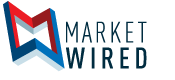 Lithia Announces Acquisition of Ford Store
/EINPresswire.com/ -- MEDFORD, OR -- (Marketwired) -- 08/11/16 -- Lithia Motors, Inc. (NYSE: LAD) has acquired Kemp Ford in Thousand Oaks, California. The store will be renamed DCH Ford of Thousand Oaks and will add $65 million in estimated annual revenues.
Bryan DeBoer, President and Chief Executive Officer, commented, "We are pleased to welcome DCH Ford of Thousand Oaks to our team. This store marks the third acquisition for our DCH platform this year and complements our existing operations in Southern California. We are excited to expand our relationship with Ford and further diversify our brand mix. We remain focused on continued acquisition growth within both rural and metropolitan markets in the future."
About Lithia
Lithia Motors, Inc. is one of the largest automotive retailers in the United States and is among the fastest growing companies in the Fortune 500. Lithia sells 31 brands of new vehicles and all brands of used vehicles at 140 stores in 15 states. Lithia also arranges finance, warranty, and credit insurance contracts. In addition, Lithia provides vehicle parts, maintenance and repair services at all of its locations.
Sites
www.lithia.com
www.lithiacareers.com
Lithia Motors on Facebook
http://www.facebook.com/LithiaMotors
Lithia Motors on Twitter
http://twitter.com/lithiamotors
Contact:
John North
VP Finance and Chief Accounting Officer
(541) 618-5748