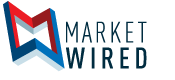 Concurrent Technologies Corporation Earns Copyright for Greywater Purification System Software
New Water Purification System Recycles 90% of Greywater
/EINPresswire.com/ -- JOHNSTOWN, PA--(Marketwired - August 11, 2016) - Concurrent Technologies Corporation (CTC) has received a copyright registration for its software methodology for greywater purification, which is at the heart of the company's System for Laundry and Shower Recycle/Reuse (SYLAS-R2™). A 2016 Edison Award winner in the Re-use & Reclamation category, CTC's water purification system can efficiently process and recycle 90 percent of greywater generated by large commercial, governmental or institutional users.
CTC's copyright has been registered under U.S. Copyright Registration No. TXu 1-969-768 with an effective registration date of November 20, 2015, the original filing date.
Originally developed for the Department of Defense to successfully reduce water resupply needs at forward operating bases, SYLAS-R2 can accelerate compliance with national water reuse standards and mandates at various shower and laundry-intensive facilities.
According to T.J. Piro, Project Manager, "Our system benefits facilities such as hotels, prisons, hospitals, nursing homes, and multi-unit residences. It saves on water and sewage costs by significantly reducing water usage. Our copyrighted software is an essential part of CTC's unique, decentralized system that relies on a three-stage temperature-tolerant filtration sequence. Its uniqueness comes from incorporating separation media not traditionally used in water filtration."
Concurrent Technologies Corporation (CTC) is an independent, nonprofit, applied scientific research and development professional services organization. Together with our affiliates, we leverage research, development, test and evaluation work to provide transformative, full lifecycle solutions. To best serve our clients' needs, we offer the complete ability to fully design, develop, test, prototype, and build. We support our clients' core mission objectives with customized solutions and strive to exceed expectations. CTC has been named one of the World's Most Ethical Companies by Ethisphere Institute, the global leader in defining and advancing the standards of ethical business practices. In addition, CTC has been named a Best for Vets Employer by Military Times. For more information about CTC, visit http://www.ctc.com/.
Media Contact:
Mary Bevan
814-269-2490
bevanm@ctc.com