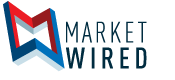 Coates International, Ltd.'s Liaison Agent to China, Mr. James Pang, Reported to the Company Yesterday That the Chinese Delegation That Visited the Coates Headquarters a Few Weeks Ago Have Requested a Worldwide Exclusive License to Make, Use and…
/EINPresswire.com/ -- WALL TOWNSHIP, NJ -- (Marketwired) -- 08/11/16 -- Coates International, Ltd. (OTC PINK: COTE) (the "Company") is pleased to announce that its exclusive liaison to China, Mr. James Pang, reported yesterday that the delegation that visited the Company's headquarters a few weeks ago is requesting a worldwide exclusive license to manufacture, use and sell products powered with the Coates patented CSRV green engine generator system technology.
An exclusive license to manufacture, use and sell the CSRV green engine generator system technology is a comprehensive license which would exclude all other parties, once granted. Accordingly, the grantee of the license would derive substantial benefits that would be factored into establishing the licensing fees, which is expected to be substantial. We must take the necessary steps to ensure that the Company's interests are fully protected in connection with granting such a license.
Notwithstanding this request for an exclusive license, Coates Power Ltd., a China-based company already established to manufacture engines previously received delivery of a Coates CSRV industrial electric power green engine generator. Company management is optimistic about prospects of this development because Coates Power would be working with the sixth largest and government-owned company in China to undertake the manufacturing of CSRV engine generators.
Renown Power Ltd., based in Hong Kong, has made a good faith deposit of $500,000 USD on a $100,000,000 USD nonexclusive distribution license for the Western Hemisphere. Further payments are expected to start soon after Coates Power commences manufacturing operations.
Renown Power Ltd. will manage the licensing and manufacturing operations under the direction of Mr. Nick Kontonicolas, COO of the Coates organization.
Company President and CEO, Mr. George J. Coates, comments: "We have been looking forward receiving this response from the Chinese delegation because of how well our technology was received by the members during their visit. This license could be an important step forward for the company.
"Almost $40,000,000 USD has already been invested in scientific R&D over more than 25 years devoted to designing, building, testing and environmentally evaluating numerous prototypes, which included: CSRV industrial electric power green engine generators, CSRV vehicle engines, CSRV motorcycles and a number other CSRV green engine applications, as well as the Coates patented sequential multi-fuel injection system.
"We continue to aggressively pursue the objectives of our Company business plan, including continuing with our efforts to ramp-up production. Certain production parts are currently being manufactured in Pennsylvania in connection with starting our first production run, an important step on the path towards our Company's growth.
"We are also pursuing a number of potential transactions in China, including one with the largest ship building company in the world, CSSC, also owned by the Chinese government, to manufacture larger CSRV engines for other applications."
There can be no assurance that the Company will be successful in any of its endeavors.
Safe Harbor Statement:
This press release contains forward-looking statements that are made pursuant to the safe harbor provisions of the Private Securities Litigation Reform Act of 1995. Please see our filings with the Securities and Exchange Commission. Our public filings with the SEC may be viewed and printed on the website maintained by the SEC at http://www.sec.gov.
Contact Information:
Coates International, Ltd.
Phone: 732-449-7717
Fax: 732-449-0764
www.coatesengine.com
www.mostadvancedengine.com