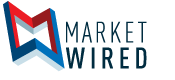 DoD Approves Enhanced Capability Software for Airbus Group's ECTOCRYP(R) Black secure Communications Device
ECTOCRYP(R) Black secure Voice Encryption With R1.2.3 Software Is Listed on DISA's Approved Products List as a Department of Defense Secure Communications Device
/EINPresswire.com/ -- HERNDON VA -- (Marketwired) -- 08/11/16 -- The U.S. Department of Defense has approved the latest software enhancements to Airbus Group's secure voice encryption device, ECTOCRYP® Black, and now lists it as a DoD Secure Communications Device (DSCD) on the Defense Information Systems Agency (DISA) approved products list.
This listing qualifies ECTOCRYP® Black for use in the most secure voice networks within the U.S. Department of Defense.
Compared to legacy Secure Communications Interoperability Protocol (SCIP) devices, ECTOCRYP® Black's combination of high capacity, relatively small size and programmability enables options for secure voice communications that previously were not possible.
The R1.2.3 software completed functionality for multilevel secure voice communications and now enables secure dialing. Because of ECTOCRYP® Black's programmability, customers can load the new R1.2.3 software into their existing ECTOCRYP® Black hardware to get the latest approved capabilities. In the long term, this programmability allows ECTOCRYP® Black to be adapted to changing protocols, standards and security requirements as they evolve.
"The critical role secure communications devices play in protecting operational security and classified information cannot be overstated," said Mike Cosentino, President of Airbus Defense and Space, Inc. "ECTOCRYP® Black's high capacity makes it possible for secure voice to be used more easily, more often and with greater peace of mind than ever before."
By supporting up to 92 simultaneous, individual calls per unit, and with the ability to store hundreds of cipher keys, ECTOCRYP® Black provides interoperability between classified and unclassified networks to a greater degree than any existing system of its size, as well as potential key management efficiencies.
Through the device, users on unclassified networks equipped with SCIP-compliant phones can communicate transparently with secured enclaves and engage in enterprise services, such as secure teleconferencing with multiple locations. Additionally, ECTOCRYP® Black enables red enclave interoperability with both time division multiplexing (TDM) and internet protocol (IP) based voice systems when used in conjunction with media gateways.
ECTOCRYP® Black uses a common commercial off-the shelf hardware architecture that can be programmed to accommodate new features and technology standards to provide interoperability with different types of networks as current networks change.
For more information on ECTOCRYP® Black, click on the following link: http://ectocrypusa.com/black/ECTOCRYP-Black-overview.asp
About Airbus Defense and Space, Inc.:
Airbus Defense and Space, Inc. -- headquartered in Herndon, Virginia -- offers a broad array of advanced solutions to meet U.S. military and commercial requirements, including fixed- and rotary-wing aircraft, homeland security systems, public safety communications, defense electronics and avionics, and threat detection systems.
Airbus Defense and Space, Inc. is a division of Airbus Group, Inc., the U.S.-based operation of Airbus Group. Airbus Group contributes more than $16.5 billion to the U.S. economy annually and supports over 250,000 American jobs through its network of suppliers.
Image Available: http://www2.marketwire.com/mw/frame_mw?attachid=3044189

Media Contact:
Mr. Barton Greer
Airbus Group, Inc.
Tel.:571-306-7246
E-Mail: barton.greer@airbus.com