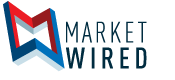 Reinders Announces New Website Offering Dynamic New Functionality for Customers
/EINPresswire.com/ -- DES PLAINES, IL--(Marketwired - August 10, 2016) - Reinders recently launched a new website built by Americaneagle.com. Reinders chose to have a site redesign that would better service its customers online -- offering real-time inventory availability, full ERP integration, customer security account permissions, and enhanced product information such as detailed specs, videos from manufacturers, and PDFs about their products.
Reinders is a distribution company located in the Midwest that offers solutions and supplies for the green industry, covering everything from irrigation products, turf equipment and supplies, chemicals and fertilizers, holiday lighting, low voltage lighting, aquatics, winter safety salt, and water softener salts.
Americaneagle.com created a site that boasts modern functionality, including B2B catalog quick order tools, a system that displays real-time inventory availability for business customers, single login for both retail and commercial members, payment by terms, and options for delivery or pickup at a selected location.
Robin McGuire, Chief Information Officer at Reinders explained: "At Reinders, we not only offer a wide range of quality products, we also have terrific industry experts on staff and great customer service. We are proud to be able to offer some of these products and services online to better serve our customers' needs. One of the best value-add features is offered to our B2B customers and allows them, after logging in to the online store, to see their current AR balances, past order history, open orders, and account information. Americaneagle.com's team came through and produced a dynamic new online presence for us."
The new Reinders website also features an impressive site search functionality called Hawk Search. Customers accessing the Reinders site can now start typing their desired product into the search bar and top product matches will instantly start to appear. Americaneagle.com also implemented a very streamlined, one-page checkout process which prevents errors and works flawlessly with mobile devices. The option to check out as a guest is another new feature of the site.
Robin commented: "Customers have already told us how pleased they are with the new responsive site. Our website users can now show their own customers the products they are referring to on their iPads while they're on the go."
About Americaneagle.com
Americaneagle.com, Inc., founded in 1978, is a leading Web design, development, and hosting company based in Des Plaines, Illinois. Currently, Americaneagle.com employs approximately 350+ professionals in offices throughout the country including Chicago, Charlotte, Cleveland, Dallas, Fort Lauderdale, Los Angeles, Philadelphia, New York, and Washington D.C. Some of their 7,000+ clients include Komatsu USA, Fast Signs, Stuart Weitzman, WeatherTech.com, Chicago Bears, and the American Dental Association. For additional information about Americaneagle.com, visit http://www.americaneagle.com.
About Reinders
Reinders, established in 1866, offers solutions and supplies for the green industry, including equipment and supplies for turf, irrigation, and landscape contractors, as well as lighting, salt and ice melt products. As one of the Midwest's largest full service distributors of products to the commercial green industry, many customers look to us as their one stop source for all their product requirements. From growing grass to watering it, from mowing it to keeping it looking great, you'll find everything you need from Reinders. For more information visit https://www.reinders.com/
Contact:
Joe Palko
Joe.palko@americaneagle.com
561-450-9446