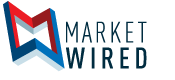 JN Phillips / Windshield Centers and Altieri Glass of Rhode Island Join Forces in the Changing Auto Glass Industry Landscape
/EINPresswire.com/ -- WOBURN, MA -- (Marketwired) -- 08/10/16 -- JN Phillips Auto Glass, today announced it has partnered with and acquired Rhode Island's leading provider of auto glass service, Altieri Glass. Altieri Glass has been the locally favored brand in Rhode Island for over twenty years, and becomes the sixth local brand within the JN Phillips/Windshield Centers family of auto glass businesses.
"We believe in the local touch when it comes to auto glass service, and Steve Altieri and his team are the ultimate local glass professionals -- committed every day to their customers as friends and neighbors," says Maureen Confalone, managing director of JN Phillips / Windshield Centers. "Steve will continue to run his business as the amazing local entrepreneur that he is. We are proud and honored that Steve chose to join with us in providing exemplary auto glass service, and to carry on the more than seventy-year tradition in auto glass that our company has."
JN Phillips / Windshield Centers joins with local auto glass companies to bring systems, training, purchasing power and industry relationships to markets that value fast response, high quality auto glass service from experienced industry professionals.
Given the fast pace of change in the auto glass and vehicle business, this model is meeting with great success, and is spearheaded by its Windshield Centers brand across the U.S., and the JN Phillips brand in the northeast.
About JN Phillips / Windshield Centers
Headquartered in Woburn, Massachusetts, JN Phillips / Windshield Centers is the country's #2 auto glass service retailer, serving consumers, fleets and Insurance partners through company stores in 12 states and through a national service affiliate network covering the entire U.S. JN Phillips / Windshield Centers provides fast-response, high quality mobile and in-shop auto glass fulfillment with a focus on the use of technology to transform the traditional business model of glass service into a faster, more digital centric fulfillment business. The company is owned and guided by its CEO, Robert J. Rosenfield and a seasoned management team.
For more information, please visit www.jnphillips.com or www.windshieldcenters.com
Press Contact:
Victor Cruz
MediaPR.net, Inc.
vcruz@mediapr.net