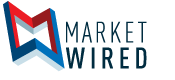 Hemp, Inc. Expected to Have 200,000 Pounds of LCMs in Inventory for Sale
/EINPresswire.com/ -- LAS VEGAS, NV -- (Marketwired) -- 08/10/16 -- Hemp, Inc. (OTC PINK: HEMP) executives announced today they expect the first 200,000 pounds of Lost Circulation Materials (LCMs) in inventory to go to market in the next 2 weeks. David Schmitt, COO of Hemp, Inc.'s wholly owned subsidiary, Industrial Hemp Manufacturing, LLC (IHM) is meeting with specific companies next week to ensure the LCMs will be ready to go to market. The company's LCMs are expected to potentially sell for two to three dollars per pound, which could bring in revenue of four to six hundred thousand dollars. Schmitt has also been overseeing the final stages of Hemp, Inc.'s 70,000 square foot multi-purpose industrial hemp processing facility and milling operation on 9 acres, in Spring Hope, North Carolina that is in the final stages of completion.
"Hemp, Inc. is strategically positioned at the forefront of the industrial hemp industry and continues to remain ahead of the curve to be able to process industrial hemp and manufacture products made from hemp fiber due to its commercial size and by it being the only one in the United States. Once the milling machinery is operational, Hemp, Inc. will be able to produce thousands of pounds of LCMs a day along with other oil absorbent products," said Bruce Perlowin, CEO of Hemp, Inc. (OTC PINK: HEMP).
Perlowin continued, "This represents the first of many Hemp, Inc. products to come that we will be producing at our industrial hemp processing plant in North Carolina and selling on a very large scale to major corporations around America and around the world."
According to Schmitt, the first shipment of machinery to finish the mill is expected to arrive on August 25, 2016 and the remaining of the machinery will arrive 30 days after the first shipment. The milling machinery parts that were already in the warehouse have already been positioned in its permanent location and will be secured once all the machinery arrives. "Our meeting with the air handler manufacturer, a little over two weeks ago, went extremely well so we are looking forward to the shipments. Once the air handler and dust collector are on-site, we're looking to hire specialized contractors to assist with securing all of the equipment in place which should save us over 3 to 4 weeks in time. Once the rest of the machinery is here, my best guestimate would be 3 weeks for us to have both mills operational," says Schmitt.
Schmitt has also been working with Duke Energy to install a new transformer because of all the amperage that will be used. "Everything is really coming together nicely."
As Industrial hemp continues to reclaim its rightful place in America, demand for this environmentally friendly natural fiber continues to increase. The economic benefits are too overwhelming to ignore. Hemp is one of the world's most durable fibers for textiles and can also be used to manufacture biodegradable plastics, building materials, food, paper, environmental and energy products. "The hemp revolution is unstoppable. Hemp, Inc. has its commercial decortication facility in place to soon fill the increased demand for processing the fiber and will also be able to deploy portable decorticators to more and more farmers as they begin to grow hemp too," says Bruce Perlowin, CEO of Hemp, Inc. (OTC PINK: HEMP).
SUBSCRIBE TO HEMP, INC.'S VIDEO UPDATES
"Hemp, Inc. Presents" is capturing the historic, monumental re-creation of the hemp decorticator today as America begins to evolve into a cleaner, green, eco-friendly sustainable environment. What many see as the next American Industrial Revolution is actually the Industrial Hemp Revolution. Join "Hemp, Inc. Presents" and join the hemp revolution. "Hemp, Inc. Presents" is accessible 24 hours a day, 7 days a week, by visiting www.hempinc.com. To subscribe to the "Hemp, Inc. Presents" YouTube channel, be sure to click the subscribe button.
ABOUT INDUSTRIAL HEMP
Hemp is a durable natural fiber that is grown as a renewable source for raw materials that can be incorporated into thousands of products. It's one of the oldest domesticated crops known to man. Hemp is used as a nutritional food product for humans and pets, building materials, paper, textiles, cordage, organic body care and other nutraceuticals, just to name a few. It has thousands of other known uses. A hemp crop requires half the water alfalfa uses and can be grown without the heavy use of pesticides. Farmers worldwide grow hemp commercially for fiber, seed, and oil for use in a variety of industrial and consumer products. The United States is the only developed nation that fails to cultivate industrial hemp as an economic crop on a large scale, according to the Congressional Resource Service. However, with rapidly changing laws and more states gravitating towards industrial hemp and passing an industrial hemp bill, that could change. Currently, the majority of hemp sold in the United States is imported from China and Canada, the world's largest exporters of the industrial hemp crop.
HEMP, INC.'S TRIPLE BOTTOM LINE
Hemp, Inc. (OTC PINK: HEMP) seeks to benefit many constituencies from a "Cultural Creative" perspective, thereby not exploiting or endangering any group. CEO of Hemp, Inc., Bruce Perlowin, is positioning the company as a leader in the industrial hemp industry, with a social and environmental mission at its core. Thus, the publicly traded company believes in "up streaming" a portion of its profits back to its originator, in which some cases will one day be the American small farmer -- cultivating natural, sustainable products as an interwoven piece of nature. By Hemp, Inc. focusing on comprehensive investment results -- that is, with respect to performance along the interrelated dimensions of people, planet, and profits -- the triple bottom line approach can be an important tool to support its sustainability goal.
SOCIAL NETWORKS:
http://www.twitter.com/hempinc (Twitter)
http://www.facebook.com/hempinc (Facebook)
SAFE HARBOR ACT
Forward-Looking Statements are included within the meaning of Section 27A of the Securities Act of 1933, and Section 21E of the Securities Exchange Act of 1934, as amended. All statements regarding our expected future financial position, results of operations, cash flows, financing plans, business strategy, products and services, competitive positions, growth opportunities, plans and objectives of management for future operations, including words such as "anticipate," "if," "believe," "plan," "estimate," "expect," "intend," "may," "could," "should," "will," and other similar expressions are forward-looking statements and involve risks, uncertainties and contingencies, many of which are beyond our control, which may cause actual results, performance, or achievements to differ materially from anticipated results, performance, or achievements. We are under no obligation to (and expressly disclaim any such obligation to) update or alter our forward-looking statements, whether as a result of new information, future events or otherwise.
Hemp, Inc.
(855) HEMP-OUT
info@hempinc.com
http://www.hempinc.com

For Investor Relations, please send correspondence to:
ir@hempinc.com