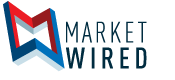 AC/Fluid Leak Detection Kit Reduce Costs and Down Time While Increasing Labor Effectiveness
/EINPresswire.com/ -- WESTBURY, NY--(Marketwired - August 09, 2016) - Fleet management isn't easy. Problems just seem to increase with the size and number of vehicles that need to be maintained. Fixing all those problems can be expensive. Just paying for the manpower hours to deal with all those problems can be a problem itself. But what if there was tool that could not only find all those problems before they even became bigger problems, but could get back that time and money too? Tracerline's EZ-Ject™ A/C and Fluid Kit (TP-8657HD) can do just that. Because it finds all system leaks fast.
Other bulky, expensive leak detection systems require a time consuming, drawn-out process. And after their smoke has cleared, they end up relying on UV lights and inferior fluorescent dyes to do what the EZ-Ject Kit does the first time-pinpoint the exact source of even tiny leaks quickly, and at one-eighth the cost. That means those little leaks won't have the chance to become big, expensive problems. Just add the dye and shine the UV light.
The EZ-Ject Kit comes packed with:
TP-8655 OPTI-PRO™ Plus, a cordless, violet light leak detection flashlight (15 ft./6.1 m range) with smart AC charger. It runs for 4 hours between charges.
EZ-Ject™ A/C dye injector assembly
R-134a hose/coupler with purge fitting
(2) 0.5 oz (14.8 ml) EZ-Ject™ universal multi-dose A/C dye cartridges
8 oz (237 ml) bottle of Dye-Lite® All-In-One™ concentrated dye for: oil, fuel, ATF, PS and hydraulic leaks
8 oz (237 ml) bottle of Dye-Lite® water-based dye for coolant and auto body leaks
8 oz (237 ml) spray bottle of GLO-AWAY™ dye cleaner
Fluorescence-enhancing glasses
All Tracerline dyes can stay indefinitely without affecting system components or performance. A simple turn of the Multi-Dose dye injector handle adds an exact amount of dye into the A/C system. So there is no mess to clean up. Everything comes packed in a handy and durable carrying case for easy storage and use.
Tracerline dyes are used by more major OEMs than any other brand, including: BMW, Chrysler, Ford, GM, Honda, Mazda, Nissan and VW.
Because they can safely stay working in vehicle systems and never have to be flushed out, Tracerline dyes are the most cost-effective method for finding future fleet vehicle leaks too. When used together, every day a part of a regularly scheduled, preventive maintenance plan-the kit and dyes pay for themselves in: quicker diagnostics, reduced vehicle down-time and increased labor efficiency.
For more information, call toll-free 1-800-641-1133. Outside the U.S and Canada, call 516-333-1254. Or Check us out at Tracerline.com.
Headquartered in Westbury, New York, Tracer Products has been at the forefront of leak detection technology for over 60 years. Tracerline® fluorescent dyes are so effective they have been successfully installed in more than 205 million vehicles to date, and are OEM approved by Acura, Audi, BMW, Honda, Ford, GM and Volkswagen, among others. In addition to fluorescent dyes, the company offers a full line of rugged, top-quality, award-winning leak detection lamps, diagnostic tools and dye injection systems used in automobiles and heavy duty vehicles. Tracer Products is dedicated to upholding high standards in design manufacturing, ensuring customer satisfaction and in continuing to lead the world in leak detection solutions.
Image Available: http://www.marketwire.com/library/MwGo/2016/8/9/11G109867/Images/TP-8657HD_Kit-4bed50a11edc8d13ac156af14771e44a.jpg
Image Available: http://www.marketwire.com/library/MwGo/2016/8/9/11G109867/Images/TP-8655_OPTI-PRO_PLUS_APP_SHOT-15aff724e18a89ac8c219df35e2c6883.jpg
Embedded Video Available: http://tracerline.com/video/
Attachment Available: http://www.marketwire.com/library/MwGo/2016/8/9/11G109867/2016_Heavy_Duty_Brochure-dfdbe6c4de479a7faacd5608300c29d3.pdf
Contact:
Tracer Products
info@tracerline.com