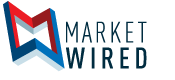 2016 Saskatoon Consumer Choice Award Winners
/EINPresswire.com/ -- SASKATOON, SK--(Marketwired - August 09, 2016) - Consumer Choice Award is thrilled to announce the 2016 Top Service Providers in their respective sectors for the Saskatoon Area. We would like to extend heartfelt congratulations to all this year's winners; your dedication to superior service has resonated with the people of Saskatoon.
Each year across Canada, Consumer Choice Award gathers opinions, perceptions and expectations through the responses of thousands of consumers and businesses. All winners have gone through a rigorous selection process conducted by a third party research firm to ensure only the most outstanding service providers are the winners within their respective industry. Find the list of Award Winners below:
AUTOMOBILE & TRANSPORTATION
Moody's Equipment LP
Farm Equipment Parts & Supplies
Hwy 16 & 71st street
Saskatoon, SK, S7K 3K1
(306) 934-4686
www.moodysequipment.com
Precision Autobody Ltd.
Automobile Body Shop
2326 Avenue C North
Saskatoon, SK, S7L 5X5
(306) 664-4156
www.precisionautobody.ca
Wheaton GM Saskatoon
Automobile Dealers -- New
2102 Millar Avenue
Saskatoon, SK, S7K 6P4
(306) 251-0788
www.wheatonsaskatoon.com
BUSINESS SOLUTIONS
Canadian Linen & Uniform Services
Uniform Supplier
302 1st Street N.
Saskatoon, SK, S7K 1X4
(306) 652-3614
www.canadianlinen.com
Dynamex Canada Limited
Courier Services
3275 Miners Avenue
Saskatoon, SK, S7K 7Z1
(306) 975-1010
www.dynamex.com
Impact Security Group
Security Guard Services
1540 Alberta Avenue, Unit 7
Saskatoon, SK, S7K 7C9
(866) 385-7037
www.impactsecuritygroup.ca
Picture Perfect Portraits
Photographers
202 22nd Street W.
Saskatoon, SK, S7M 0R2
(306) 653-5824
www.pictureperfectportraits.ca
CONSTRUCTION
Ahlstedt's Landscape Contracting
Landscape Contractor
3342 Dieppe Street
Saskatoon, SK, S7M 3S7
(306) 291-9504
www.ahlstedts.ca
Allan's Disposal Services Ltd.
Waste Management
777 60th Street W.
Saskatoon, SK, S7K 3J7
(306) 931-2604
www.allansdisposalservices.com
Boychuk Homes
Home Builder
P.O. Box 22039, RPO Wildwood
Saskatoon, SK, S7H 5P1
(306) 374-3939
www.boychukhomes.com
Delta Coring & Cutting Inc.
Concrete Breaking, Cutting & Coring
Box 1442, STN. Main
Saskatoon, SK, S7K 3P7
(306) 242-7747
www.deltacoring.ca
H&H Crane Ltd.
Cranes
821 46th Street E.
Saskatoon, SK, S7K 0X2
(306) 221-0060
www.handhcrane.com
Offroad Exteriors Inc.
Eavestroughs & Exteriors
501 Centennial Drive
Martensville, SK, S0K 2T0
(306) 381-3925
www.offroadexteriors.com
HEALTH & WELLNESS
Edgewater Spa
Day Spa
611 University Drive, Unit 101
Saskatoon, SK, S7N 3Z1
(306) 978-8111
www.edgewaterspa.ca
Luther Riverside Terrace
Senior Care Retirement Residences
915 Saskatchewan Crescent W.
Saskatoon, SK, S7M 0M7
(306) 664-1250
www.riversideterrace.ca
Saskatoon Optical Services
Optometry | Optometrist
1005 Broadway Avenue
Saskatoon, SK, S7N 1C1
(306) 975-9430
www.saskatoonoptical.ca
HOME
Bath Fitter - Saskatoon
Bathroom Renovation
2213D Hanselman Court
Saskatoon, SK, S7L 6A4
(306) 373-2638
www.bathfitter.com
End of The Roll
Flooring
74 33rd Street E.
Saskatoon, SK, S7K 0R9
(306) 683-3600
www.endoftheroll.com
Furniture World
Furniture Retailers
831 2nd Avenue N.
Saskatoon, SK, S7K 2E2
(306) 6642323
www.furnitureworldsaskatoon.com
Lux Overhead Doors
Garage & Overhead Doors
5103 8th Street E.
Saskatoon, SK, S4T 0W6
(306) 477-5400
www.luxoverhead.com
Pristine Countertops
Countertops
371 34th Street E.
Saskatoon, SK, S7K 0S9
(306) 653-9177
www.pristinecountertops.com
Saskatoon Disaster Services
Fire & Water Damage Restoration
219 47th Street E.
Saskatoon, SK, S7K 5H1
(306) 931-7371
www.saskatoondisasterservices.com
Speedy Vacuum
Vacuums
1515 Idylwyld Drive N.
Saskatoon, SK, S7L 1A9
(306) 244-2336
www.speedyvacuum.ca
LIFESTYLE
Beachcomber Saskatoon
Hot Tubs & Spas
2412 Millar Avenue
Saskatoon, SK, S7K 3V2
(306) 651-2868
www.beachcombersaskatoon.ca
Central Animal Hospital
Veterinarians
106 103rd Street E.
Saskatoon, SK, S7N 1Y8
(306) 374-5252
www.centralah.ca
Credit Counselling Society
Credit & Debt Counselling Services
2366 Avenue C North, Unit 219
Saskatoon, SK, S7L 5X5
(306) 500-8104
(888) 527-8999
www.nomoredebts.org
Dance INK
School -- Dance
811 29th Street W.
Saskatoon, SK, S7L 0N2
(306) 260-9114
www.danceink.ca
Edge Immigration
Immigration Consulting
230 22nd Street E., Unit 405
Saskatoon, SK, S7K 0E9
(306) 343-1555
www.edgeimmigration.com
Great Buffet of China
Restaurant -- Chinese Cuisine
302 22nd Street W.
Saskatoon, SK, S7M 0R3
(306) 978-8883
www.greatbuffetofchina.com
Karlo Hospitality Inc.
Caterer
2625 Airport Drive, Unit 11
Saskatoon, SK, S7L 7L1
(306) 244-7075
www.karlohospitality.com
Klassen Driving School
Driving School
131 Pringle Crescent
Saskatoon, SK, S7T 0S3
(306) 382-2742
www.klassendrivingschool.com
MNP Ltd.
Licensed Insolvency Trustees
119 4th Avenue S., Unit 800
Saskatoon, SK, S7K 5X2
310-DEBT
(306) 664-8334
www.MNPdebt.ca
Prarie Wealth Management of HollisWealth,
a division of Scotia Captial Inc.
Financial Planning Consultants
1016 8th Street E.
Saskatoon, SK, S7H 0R9
(306) 975-9500
www.prairiewealthmanagement.com
Santa Lucia Pizza
Restaurant -- Pizza
3414 8th Street E., Unit 2
Saskatoon, SK, S7H 4Z8
(306) 668-2222
www.santaluciapizza.com
Saskatoon Funeral Home
Funeral Services
338 4th Avenue N.
Saskatoon, SK, S7K 2L7
(306) 244-5577
www.saskatoonfuneralhome.com
Sylvan Learning Centre
Tutors
407 1st Avenue N.
Saskatoon, SK, S7K 1X5
(306) 978-7323
www.sylvanlearning.com/ca
The Wireless Age
Cellular Phone Dealers
300 Circle Drive E.
Saskatoon, SK, S7K 0T6
(306) 244-7012
www.thewirelessage.com
About Consumer Choice Award
Consumer Choice Award (CCA) was established in 1987 and is considered to be the most distinguished award for business excellence in Canada. This is the only organization in North America to recognize business excellence by conducting third party market research of both the consumer & business community with statistical accuracy. The research method determines all the service providers, ultimately selects the top ranked companies and establishes the winner within each industry.
Consumer Choice Award lives in Calgary, Edmonton, Halifax, Hamilton, London, Montreal, Ottawa, Quebec City, Regina, Saskatoon, St. John's, Toronto, Vancouver, Waterloo and Winnipeg.
For Further Information:
Abraham James
Marketing Specialist
Consumer Choice Award
(888) 892-9273 ext. 220
ajames@ccaward.com
www.ccaward.com