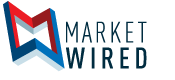 Ecoark Holdings, Inc. Announces That Registration Statement has Been Declared Effective by SEC
/EINPresswire.com/ -- ROGERS, AR--(Marketwired - August 09, 2016) - Ecoark Holdings, Inc. (OTCQB: EARK) ("Ecoark"), a provider of a growing suite of proprietary technologies and services that drive sustainability and facilitate sustainable growth for a wide range of clients, today announced that the Securities and Exchange Commission ("SEC") has declared effective the Company's registration statement on Form S-1 relating to the resale of up to 4,336,625 shares of the Company's common stock and warrants to purchase an equal number of shares of the Company's common stock at an exercise price of $5.00 per share.
The registration statement, while effective, allows the selling security holders named in the registration statement to publicly resell the securities. Ecoark will not receive any proceeds from the sale of the securities by the selling security holders other than from the exercise of warrants sold to the security holders. Upon the cash exercise of the Warrants, Ecoark will receive the exercise price of the warrants.
The offering of these securities may only be made by means of a prospectus. The registration statement and prospectus may be accessed through the SEC's website at www.sec.gov. A copy of the prospectus relating to the offering may be obtained from Ecoark by writing Ecoark Holdings, Inc., 3333 S Pinnacle Hills Pkwy #220, Rogers, AR 72758 or calling (479) 259-2977.
This press release shall not constitute an offer to sell or the solicitation of an offer to buy, nor shall there be any sales of these securities, in any state or jurisdiction in which such offer, solicitation or sale would be unlawful prior to registration or qualification under the securities laws of any such state or jurisdiction.
About Ecoark Holdings Inc.
Based in Rogers, AR and founded in 2011, Ecoark Holdings, Inc. is a growth-oriented company based in the retail and logistics hub of Northwest Arkansas. Ecoark's portfolio of technology solutions increase operational visibility and improve organizational transparency for a wide range of corporate clients.
Ecoark's technologies fight waste in Operations, Logistics, and Supply Chains across the evolving global economy. Ecoark's portfolio of companies and technologies work to integrate people, processes, and data in order to overcome ingrained operational hurdles and create new revenue streams.
Ecoark's vision is to expose the cycles of waste that reduce efficiency and cost effectiveness across the business landscape. Ecoark's strategically acquired subsidiaries have anticipated and responded to key economic factors impacting every business today.
Ecoark addresses these vital economic factors through four active subsidiaries, Intelleflex, Eco3d, Pioneer Products, and Magnolia Solar.
For more information, please visit www.ecoark.com.
Forward-Looking Statement:
This release contains forward-looking statements, including, without limitation, statements concerning our business and possible or assumed future results of operations. Our actual results could differ materially from those anticipated in the forward-looking statements for many reasons including: our ability to continue as a going concern; adverse economic changes affecting markets we serve; competition in our markets and industry segments; our timing and the profitability of entering new markets; greater than expected costs, customer acceptance of our products or difficulties related to our integration of the businesses we may acquire; and other risks and uncertainties as may be detailed from time to time in our public announcements and SEC filings. Although we believe the expectations reflected in the forward-looking statements are reasonable, they relate only to events as of the date on which the statements are made, and our future results, levels of activity, performance or achievements may not meet these expectations. We do not intend to update any of the forward-looking statements after the date of this document to conform these statements to actual results or to changes in our expectations, except as required by law.
Company Contact
Brad Hoagland, CFA
479-259-2981
Bhoagland@ecoarkusa.com

Media Contact
Matthew Bretzius
FischTank Marketing and PR
Matt@fischtankpr.com