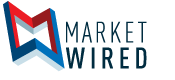 Celebrating Excellence in Property Redevelopment -- The 2016 Brownie Awards
/EINPresswire.com/ -- The Canadian Brownfields Network (CBN) and Actual Media Inc. are proud to officially announce a new partnership to deliver the 2016 Brownie Awards which, since 2001, have recognized excellence in the remediation and redevelopment of brownfield sites across Canada.
"It is our great pleasure to work in partnership with the team at Actual Media to present the 2016 Brownies," says Eric Pringle, chair of the Canadian Brownfield Network -- the national association of practitioners and stakeholders in the brownfield site redevelopment industry.
The 2016 Brownie Awards continue a long tradition of providing national recognition of the builders, innovators and visionaries who are dedicated to the rehabilitation of brownfield sites that dot cities and municipalities around the country. Founded in 2001 by the Canadian Urban Institute, the Brownie Awards recognize the innovative efforts of these professionals to turn around sites that were once contaminated, under-utilized and undeveloped into productive residential and commercial projects that contribute to the growth of healthy communities across Canada.
"The Brownie Awards are an opportunity to promote the incredible work being done by the environment, planning and property developer industries to improve our cities through the revitalization of impacted real estate," says Todd Latham, president of Actual Media and long-time host of the Awards ceremony. "We are excited to work alongside CBN to continue the legacy of this important national event."
The Brownie Awards include six categories of recognition: reprogram, remediate, reinvest, rebuild, renew and reach out. There is also a special award that recognizes an outstanding individual in the industry as Brownfielder of the Year.
The 2016 Brownie Awards will be held at the Delta Toronto Hotel on Tuesday, November 29th, 2016. Nominations for the awards are now open and can be submitted until September 30, 2016. Award nomination forms can be found on the CBN website at www.canadianbrownfieldsnetwork.ca.
For more information about the awards, please contact:
David Petrie
davidp@canadianbrownfieldsnetwork.ca
Canadian Brownfields Network
(416) 491-2886

Elena Langlois
elena@actualmedia.ca
Director of Business Development
Actual Media
(416) 444-5842 ext. 151