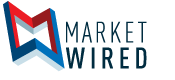 Mitchell Issues Third Quarter 2016 Industry Trends Report
Latest Report Features President and CEO, Alex Sun, Providing Insights Into Current and Emerging Trends; Shares Key Findings of Mitchell's Collision Parts Price Index and Highlights Five Qualities of an Effective Workflow Solution
/EINPresswire.com/ -- SAN DIEGO, CA -- (Marketwired) -- 08/09/16 -- Mitchell International, a leading provider of technology, connectivity and information solutions to the Property & Casualty (P&C) insurance industry and their supply chain partners, today released its Industry Trends Report (ITR) for the third quarter of 2016.
In this edition, Alex Sun, Mitchell's President and CEO, discusses prominent technology and trends that are currently shaping the world around us and impacting the P&C industry. Additionally, experts provide an in-depth look at the findings in Mitchell's Collision Parts Price Index and share the top qualities of an effective business workflow solution.
Celebrating 70 Years of Empowering Better Outcomes
In honor of the company's 70th anniversary, Sun looks ahead at key technology and social trends impacting both insurers and collision repairers. Overarching trends that touch many dimensions of the insurance industry include technology transformation, machine learning and digital consumer engagement. In addition to speaking to these industry-wide trends, Sun also weighs in on the trends specifically impacting the auto casualty, workers' compensation and auto physical damage industries.
The Auto Physical Damage Edition
Nine years ago, Mitchell created the Mitchell Collision Parts Price Index (MCPPI) to track the inflationary trends of the most replaced collision parts. Today, the annually updated MCPPI includes the top 20 most replaced parts on collision estimates split out by country of origin and part type. In this edition, Greg Horn, Vice President of Industry Relations at Mitchell, discusses key insights gleaned from the current index and compares the findings to those of years past. Unique to this year's index, Mitchell has added the break out of General Motors, Toyota and Ford nameplate parts to benchmark the impact of pricing and price-matching programs on OEM parts.
Horn will provide a deeper look into the findings, information and trends highlighted in this quarter's ITR during Mitchell's webinar, "Industry Trends Live," on August 9, 2016. To sign up for the webinar, visit go.mitchell.com/register.
The Casualty Edition
As no two payors are the same, the business workflow solutions they utilize shouldn't be either. Shahin Hatamian, Vice President, Product Management and Strategy at Mitchell, emphasizes the need for insurers and third party administrators to hone in on tailored workflow solutions that suit their individualized business needs. Despite the priorities and rules unique to each business, Hatamian shares five qualities of an effective business solution workflow that users can benefit from.
This edition of the ITR includes two additional features from Mitchell's industry experts. Greg Gaughan, Vice President and General Manager of Out of Network Solutions and Joshua Dickerson, Director of Product Management of Out of Network Solutions, analyze traditional bill review procedures and explain how specialty bill review can help insurers achieve better results. Norman Tyrrell, Director of Product Management, and Jackie Payne, Vice President of Medical Management Services, discuss the current state of third party claims and a few recommended methods to better contain the associated costs.
First published in April 2001, Mitchell's ITR now reaches more than 33,000 collision and casualty industry professionals and provides meaningful visibility into data-driven trends in the P&C market. The complete report is available at www.mitchell.com/industry-trends-report.
For further collision repair and property casualty industry updates and perspectives, follow Mitchell on Twitter @Mitchell_Intl, @MitchellClaims, @MitchellPBM, and @MitchellRepair and LinkedIn.
About Mitchell International
Headquartered in San Diego, California, Mitchell International, Inc. is celebrating its 70th year of enabling better business outcomes for its Property & Casualty customers and supply chain partners. Mitchell delivers smart technology solutions that simplify and accelerate claims handling processes, driving more accurate, consistent, and cost-effective resolutions. Mitchell integrates deep industry expertise into workflow solutions, which provide unparalleled access to data, advanced analytics and decision support tools. Mitchell's comprehensive solution portfolio and robust SaaS infrastructure connect its customers in ways that enable tens of millions of electronic transactions to be processed each month for more than 300 insurance companies and over 30,000 collision repair facilities across the Americas and Europe. For more information, please visit www.mitchell.com/.
Contact:
Amanda Windsor
LEWIS for Mitchell
619-308-5200
Mitchell@teamlewis.com