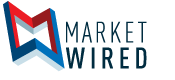 New Generation Consumer Group Announces Corporate Update on Company Direction
/EINPresswire.com/ -- LOS ANGELES, CA -- (Marketwired) -- 08/09/16 -- New Generation Consumer Group, Inc (OTC PINK: NGCG) would like to announce a new opportunity that materialized from a current project Mr. Kim has been involved with. This will be a major change in the direction of NGCG.
Mr. Kim's first course of action was to restructure the company as was explained in a previous shareholder update. That has proven to be more difficult and time consuming than first thought. The good news is that the company has overcome many obstacles and has accomplished several goals and the company is now moving forward.
After much deliberation by Mr. Kim and his advisors he has decided the previous business model wasn't viable for growth of a public company as he had envisioned when he took control of NGCG. With Mr. Kim's many business interests in the US, Philippines, Hong Kong, China and Canada he has decided that in the best interest of NGCG and the shareholders that the company enter into to the mining sector and in particular Lithium mining in which Mr. Kim has many opportunities for NGCG.
Mr. Kim decided to focus the company on the mining sector after months of research. He decided that becoming involved in real assets would benefit the company and shareholders financial assets, as real assets are at a 100 year low compared to financial assets.
Here are a few interesting facts about the Lithium market.
The global lithium-ion battery market is expected to generate revenue of $46.21 billion by 2022, with a CAGR (Compound Annual Growth Rate) of 10.8% during the forecast period (2016-2022).


Asia-Pacific is the largest revenue-generating region in this market followed by North America. Further, the Asia-Pacific region is likely to exhibit the highest growth, with a CAGR (Compound Annual Growth Rate) of 12.4% during the forecast period. The growth would be driven by the rising demand from consumer electronics segment and increasing number of electric vehicles (EVs) in China, Japan, and India.


The price of 99 percent-pure lithium imported to China has increased 42 percent in the last six months.


Since Mr. Kim has decided to take the company in a new direction there will be a delay in launching the new website. There is considerable work still to do as there will be a change in the company name, new logos and information about the Lithium mining sector. It is challenging but exciting times for the new NGCG.
Lastly, there is not going to be a merger, there will not be any Rule 504, Toxic or Floorless financing, it will be an asset purchase. Mr. Kim will announce the details in a formal press release in the very near future.
Safe Harbor and Forward-Looking Statements
This press release contains forward-looking statements. Words such as "expects," "intends," "believes," and similar expressions reflecting something other than historical fact are intended to identify forward-looking statements, but are not the exclusive means of identifying such statements. These forward-looking statements involve a number of risks and uncertainties, including the timely development and market acceptance of products and technologies, the ability to secure additional sources of finance, the ability to reduce operating expenses, and other factors described in the Company's filings with the OTC Markets Group. The actual results that the Company achieves may differ materially from any forward-looking statement due to such risks and uncertainties. The Company undertakes no obligation to revise or update any forward-looking statements in order to reflect events or circumstances that may arise after the date of this release.
Contact:
New Generation Consumer Group
1-213-622-3133