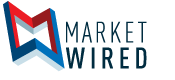 Minister Qualtrough Congratulates Canada's Women's 4x100-metre Freestyle Relay Swim Team on Winning Canada's First Medal at the Rio 2016 Olympic Games
/EINPresswire.com/ -- RIO DE JANEIRO, BRAZIL -- (Marketwired) -- 08/07/16 -- Department of Canadian Heritage
On behalf of the Government of Canada and all Canadians, I am proud to congratulate Sandrine Mainville (Boucherville, QC), Chantal van Landeghem (Winnipeg, MB), Taylor Ruck (Scottsdale, AZ) and Penny Oleksiak (Toronto, ON) on winning a bronze medal in the 4x100-metre freestyle relay swimming event, Canada's first medal at the Rio 2016 Olympic Games.
The bronze medal is the first women's swimming medal for Canada since Marianne Limpert won silver in the 200-metre individual medley at the 1996 Olympics in Atlanta and the first medal for Canada in the 4x100 free relay since the 1976 Games in Montreal.
As the single largest investor in our country's sport system, the Government of Canada is proud of the support it has provided to Sandrine, Chantal, Taylor, Penny and their Swimming Canada and Team Canada teammates. Canadians, through their federal government, have made a day-in, day-out commitment to these athletes-so when they do well, we should all take pride in knowing that all of us have been an important part of our athletes' journey to their Olympic moment.
On behalf of 35 million Canadians from coast to coast to coast, I once again congratulate this group of talented young women and wish the rest of Team Canada all the best as competition continues until August 21 at the Rio 2016 Olympic Games.
Associated Links
Stay Connected
Follow us on Twitter, Facebook, YouTube, Instagram and Flickr.
Contacts:
Ashley Michnowski
Press Secretary
Office of the Honourable Carla Qualtrough
Minister of Sport and Persons with Disabilities
613-697-8016
ashley.michnowski@canada.ca