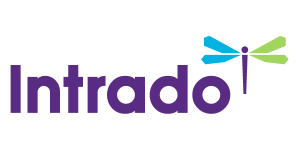 Back & Neck Care Chiropractic Offers Patients Massage Therapists as Part of Effective Patient Care
/EIN News/ -- VANCOUVER, Wash., Aug. 07, 2016 (GLOBE NEWSWIRE) -- The staff are happy to introduce their two massage therapists, Desiree Neufeld and Sadie Lira, as part of their team, reports Back & Neck Care Chiropractic. Patients can receive massage therapy to assist recovery from acute or chronic pain conditions and injuries, to help in sports injury recovery and prevention, and to reduce discomfort for expectant mothers during pregnancy and post-delivery. Chiropractors are aware that massage therapy as part of a holistic approach to patient care can shorten recovery periods and reduce discomfort in a wide range of conditions.

Research has demonstrated that massage can significantly improve stress levels. Some recipients of massage note reduced blood pressure levels as well as improved immune response, and positive changes to the respiratory system and lymphatic system. Patients incorporating massage therapy as part of their treatment can benefit from positive metabolic changes, pain relief, shorter recover periods from injuries, improved sleep quality and less severe headaches.
Desiree Neufeld, LMP, is a 2016 graduate from Everest College and enjoys the Pacific Northwest and family life. She is passionate about supporting individuals on their path to personal wellness. Desiree takes time to listen and communicates effectively to achieve client goals. She employs a variety of massage styles varying from injury rehabilitation, assisting with relief of migraines, or for simple relaxation. 
Sadie Lira, LMP, is originally from Anchorage, Alaska, and recently relocated to Portland. She is excited to share her approach to wellness with patients. As of October, Sadie will begin her sixth year as a massage therapist. Patients and staff welcome the addition of her experience and know-how in the field of massage therapy.
"Massage therapy has been effectively used in a wide range of conditions," said Dr. Michael Pettet. "As an experienced chiropractor, I am pleased to have Desiree and Sadie as our practice's massage therapists. Patients should be aware that massage therapy has been known to speed up recovery, reduce stress and produce positive improvements in both the neurological and muscular systems of the body. Those with chronic injuries, are involved in amateur or professional sports, and are considering starting or growing their family can all benefit from massage."
Dr. Michael Pettet of Back & Neck Care Chiropractic, a Certified Chiropractic Sports Physician®, has served residents of Vancouver, Cascade Park, Fishers Landing, Orchards, Salmon Creek, Camas and Portland, OR since 1990. The staff offers the finest and most modern care to patients. Services include chiropractic care, massage therapy, nutritional counseling, car accident injury pain management and healing, sports rehabilitation and acupuncture. Chiropractic techniques and complementing services are used to help patients get better faster.
Call (360) 253-6674 to schedule a massage appointment, learn about massage therapy or visit http://pettetchiro.com/.
Back & Neck Care Chiropractic, (360) 253-6674