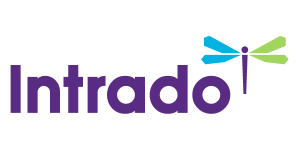 Solomons Veterinary Medical Center Addresses Importance of Vaccinations and Immunizations
/EIN News/ -- SOLOMONS, Md., Aug. 07, 2016 (GLOBE NEWSWIRE) -- Pets receiving necessary vaccinations and immunizations have extra protection against potentially deadly diseases, reports Solomons Veterinary Medical Center. Vaccinations and immunizations for cats and dogs are important in order to reduce the possibility of contracting specific animal diseases. The rabies vaccine is mandated for all dogs, cats and ferrets in Maryland. However, a number of other vaccines are recommended for pets to reduce their risk of contracting other contagious diseases. Pet owners should be aware of all mandated and suggested vaccinations and immunizations to ensure the well-being of their pets.

Maryland has a number of pet laws that owners should follow as they care for their pets. Provision 18-318 mandates owners of dogs, cats or ferrets to vaccinate their pet against rabies once they are three months or older. After the initial vaccination at three months, booster shots for rabies are administered periodically as determined by the manufacturer instructions.
A suggested vaccination for dogs is the DAP vaccination that protects against distemper, canine parvovirus and canine adenovirus, which is done every three years. Solomons Veterinary Medical Center recommends annual examinations, during which canines should receive additional vaccinations. Dogs that spend time at dog parks or at dog kennels should be given vaccinations against canine influenza, bordetella and Lyme disease. For pets of local residents, inoculation against leptospirosis can protect both owners and pets from a potentially deadly bacterial infection.
A recommended vaccination for cats is feline distemper, which is performed every three years. Cats should receive a vaccination for upper respiratory yearly. Indoor cats should receive annual vaccinations for feline herpes virus 1, feline calicivirus and bordatella. Cats spending time outdoors should also receive the FeLV vaccine, protecting against the feline leukemia virus.
"It is necessary for pet owners to be aware of the mandated and recommended vaccinations for dogs, cats and ferrets depending on their activities and exposure," said Dr. Nancy E. Ball. "As an experienced veterinarian, I educate owners on the vaccinations that their pet needs to stay healthy. Many animal diseases can be fatal and some bacterial infections can even transfer to humans. Vaccinations are necessary for the health of pets and their owners."
Dr. Nancy E. Ball, veterinarian and owner, serves pets and their owners in Lusby, Brooms Island, Dowell, Port Republic, Prince Frederick, St. Mary's and St. Leonard, MD. Their practice is open until 7:30pm during the week and has additional hours on Saturday and Sunday to allow pet owners the option of scheduling appointments or receiving emergency treatment. Veterinarians at Solomons Veterinary Medical Center providers compassionate medical, emergency, surgical and dental veterinary care for cats, dogs, pocket pets, rabbits and some exotics.
Call (410) 326-4300 to schedule an appointment to vaccinate or immunize a pet at Solomons Veterinary Medical Center, or learn about their veterinary services at http://solomonsvet.com/.
Solomons Veterinary Medical Center, (410) 326-4300