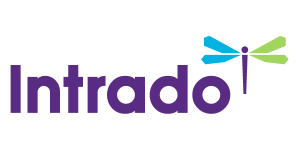 Brandon Eye Associates Announcing New Ophthalmologist George Harrison Fisher, II, MD Joining the Practice
/EIN News/ -- BRANDON, Fla., Aug. 07, 2016 (GLOBE NEWSWIRE) -- Florida Optometrist Brandon Eye Associates is pleased to announce the addition of a new eye doctor to their practice. Experienced ophthalmologist George Harrison Fisher, II, MD will be joining the team of professionals providing high quality eye care and vision services to the Brandon and Plant City areas.
Dr. George Harrison Fisher, II, MD is highly credentialed and looks forward to bringing his expertise to the current and future clients of Brandon Eye Associates. Dr. Fisher earned his Bachelor of Arts from Notre Dame and Doctor of Medicine degree from Loyola University, Stritch School of Medicine.
He also performed an internship with Loyola University Affiliated Hospitals and an Ophthalmology residency at USF. He is a resident of South Tampa and lives there with his wife Emily and infant son Jack.
The Brandon and Plant City optometry clinics of Brandon Eye Associates both provide full suites of high quality ophthalmology services to Florida residents. All exams and procedures are conducted with the very latest in high-tech medical techniques and equipment. The staff, facilities and technology used in the clinic all help to ensure that each client receives the very best experience and quality of care when visiting Brandon Eye Associates. In addition to comprehensive professional eye exams, Brandon Eye Associates also provides treatments for a range of serious eye conditions.
Macular degeneration, glaucoma, diabetic retinopathy, posterior capsular haze, cataracts and eyelid issues can all be addressed and treated at their Brandon and Plant City locations. The clinic has 24 exam rooms, an optical center, an on-site surgical room, and a full staff of respected and board-certified surgeons and eye doctors. Brandon Eye Associates eye doctors have a combined total of numerous decades of experience in providing outstanding eye care to the residents of Brandon, Plant City and the surrounding communities. With the addition of the experienced and highly qualified eye doctor and ophthalmologist George Harrison Fisher, II, MD to the staff, they will be even better equipped to continue this exemplary level of care.
Brandon Eye Associates founder Dr. Lawrence C. Taylor, Jr., MD says, "We are extremely happy and fortunate to have ophthalmologist Dr. Fisher joining our practice. We look forward to working with him and are pleased that our current and future clients will be able to benefit from his extensive experience and expertise."
Brandon Eye Associates has Florida locations in both Brandon and Plant City. Those in the public who would like more information about their services or who wish to book an eye exam may do so by calling (813) 606-5876. Additional information about the staff and the services offered by the Brandon and Plant City locations may be accessed by visiting their website at http://brandoneyeassociates.com/.
Brandon Eye Associates, (813) 606-5876