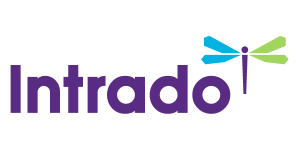 A&D Medical Unveils Latest Addition to WellnessConnected platform at NACDS
New PlusConnect Wireless Weight Scale Blends Function and Design with Value
/EIN News/ -- BOSTON, Aug. 07, 2016 (GLOBE NEWSWIRE) -- For the thousands of attendees at the National Association of Chain Drug Stores (NACDS) conference, A&D Medical, a global leader in connected health and biometric measurement devices and services, will be unveiling its new PlusConnect Wireless Weight Scale to provide consumers with unparalleled features and unprecedented value.

A photo accompanying this announcement is available at http://www.globenewswire.com/NewsRoom/AttachmentNg/90502bc5-bd1b-4d52-8052-06e46ee60b02
As the latest addition to the WellnessConnected family, the UA-350BLE PlusConnect Weight Scale expands the company's wireless product line of medical-grade and consumer health monitoring devices, and was designed to allow users to gain a more comprehensive understanding of their overall wellness as they monitor weight changes over time.
The easy-to-use scale offers a sleek, light-weight design with a wide, sturdy base that has a capacity of up to 400 pounds, and is precise within 0.2 pounds. It also includes multi-user support functionality for up to seven users plus a guest. 
As with existing A&D Medical WellnessConnected devices, users can connect to the company's free companion app – A&D Connect – designed to enhance the end-user experience with engaging and easy-to-use features such as graphing, trending, unlimited memory, reminders, and goal setting.  Designed for simplified monitoring and data transfer, the new A&D Medical PlusConnect scale provides compatibility with both iOS and a range of Android devices.
That data is transmitted through the user's smartphone to his/her personal WellnessConnected account on A&D's secure cloud, and can then be shared with physicians and other caregivers, via email, social media, or through an A&D partner API.
"A&D Medical is committed to changing the way people are able to manage their health by empowering them with the tools they need," said Terry Duesterhoeft. "Along with our fourth generation of wireless blood pressure monitors, this scale can be used in conjunction with our app and other WellnessConnected products to provide consumers with a more complete picture of their overall health and well-being."
About A&D Medical
Since 1977, A&D Medical has manufactured and distributed a full line of advanced biometric monitoring solutions including blood pressure monitors, weight scales, activity monitors, and other health monitoring devices for consumer and professional use. A&D Medical is the worldwide leader in connected health and biometric measurement devices and services for consumer wellness and chronic condition management, marketing under the A&D brand globally and also the LifeSource brand in North America. A&D Medical is a division of A&D Company, a global manufacturer of measurement equipment, with operations in Asia, Europe, Australia, Russia, North America, and South America.
For more information about WellnessConnected, please visit www.wellnessconnected.com.
For general information about A&D Medical, please visit www.andonline.com.
The photo is also available via AP PhotoExpress.
A&D Medical Contact:
Mei-Mei Stark
mstark@andonline.com
408-518-5125

A&D Medical Media Contact:
Liz Kohler 
lkohler@andonline.com
414-828-6198