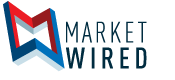 Reda Bedjaoui -- On When to Avoid Top-Performing Funds
/EINPresswire.com/ -- DUBAI, UNITED ARAB EMIRATES--(Marketwired - August 07, 2016) - The potential of returns from a high-earning investment can make it tempting to jump into. With the current worldwide market uncertainty, Reda Bedjaoui recommends careful consideration in preparing a portfolio. When making financial decisions based on speculation, be aware of some of the lesser known features of popular well earning choices.
Funds with the highest rates of return must be looked at carefully to determine the potential for success. Among the strong investment choices there are several top-performers with less desirable characteristics. There are options that have a larger than average expense ratios, hidden fees or other surprises. The track record of a fund is also something to pay attention to as capital gains are accrued over time. Rather than jump on the band wagon of the trendiest investment, find out what you need and what you are getting. Reda Bedjaoui offers expert advice on when to avoid purchasing top-performing funds. The option that has the best return may also have the highest volatility and take the greatest risk. Not all choices are sustainable and the true risk potential depends on multiple factors. If a sector is in a market bubble, certain possibilities may appear to be gaining positively only to have the bubble burst out from under them. Unpredictable investments, including ones with unexpected results often produce less-consistent overall gains, especially for long-term success.
Top-performing funds rarely remain constant. Over a five-year period, S&P Indices Persistence Scorecard shows that only 0.028% of investments stay at the highest rate of returns. To achieve your financial goals with much less risk, diversification is more important than immediate results. The modern portfolio theory is used to find a broader perspective of all possible options over a long period of time. Combined assets over a range of investments, attains the optimal risk level for a specific individual. Finding a fund that matches your financial goals involves more than just looking at the top-performers of the day. To be certain, get advice from an independent, professional financial advisor to gain more awareness into the best portfolio for your situation. After you decide what your needs are, it all comes down to how much it costs. If the funds are not in your budget or don't fit your requirements, steer clear. That way overall risk is minimized and a set of stable investments, unique to your circumstances, can be created.
Reda Bedjaoui is an expert investor and recognized leader on international markets, commodities and trading. As CEO of Redbed Investments, LLE, he has over a decade of experience in business ventures, financial initiatives, corporate law, and is skilled at predicting market forces. He studied at the Université de Montréal in Quebec, Canada and Hague Academy of International Law in the Netherlands where he received a Bachelor of Law as well as knowledge of regulatory compliance, commercial enterprises, and risk management. After working in the legal system in North America and Europe, Mr. Bedjaoui branched out to other ventures, passionately balancing business and family.
Reda Bedjaoui -- Expert Investor and CEO of Redbed Investments: http://www.redabedjaouinews.com
Reda Bedjaoui -- Shares Expertise on ETFs: http://finance.yahoo.com/news/reda-bedjaoui-shares-expertise-etfs-055331067.html
Reda Bedjaoui -- Outlines Key Characteristics of Trading Styles in Commodity Sub-Sectors: http://www.marketwatch.com/(S(rnrsydaynixa5x55oiibxm45))/story/reda-bedjaoui----outlines-key-characteristics-of-trading-styles-in-commodity-sub-sectors-2016-07-09
Image Available: http://www.marketwire.com/library/MwGo/2016/8/7/11G109578/Images/Reda_Bedjaoui_On_When_to_Avoid_Top-Performing_Fund-0f9a67cbc8699cd7831d239ea946ec62.jpg
Contact Information
ICMediaDirect.com
TEL: 1.800.595.0821
www.ICMediaDirect.com
pr@icmediadirect.com