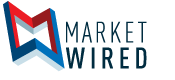 Intergraph(R) Webinar August 23-25 to Discuss CAESAR II(R) 2017 Enhancements for Pipe System Analysis
/EINPresswire.com/ -- HOUSTON, TX -- (Marketwired) -- 08/05/16 -- Intergraph will host a webinar on August 23, 2016 at 10:00 a.m. CDT (Houston) / 5:00 p.m. CEST (Amsterdam) and repeating on August 24th at 9:00 p.m. CDT (Houston) / August 25th at 12:00 p.m. AEST (Melbourne) that will discuss what's new in CAESAR II 2017, including several highly anticipated enhancements for faster modeling and more accurate pipe system analysis. The webinar will cover the large-scale ASME B31.4 code update for liquid pipelines; updates to support the latest piping code and equipment standards for ASME B31.1 and B31.5, Canadian Z662 and API 560; and support for creep conditions in piping based on EN-13480 guidelines. It will also review new custom nozzle stiffnesses in piping input, enhanced 3D modeling capabilities and several other enhancements in this latest version of CAESAR II, the established industry standard in pipe stress analysis. The webinar leader will be Stephanie Donovan, product owner for CAESAR II at Intergraph CADWorx & Analysis Solutions.
For more information about the webinar, visit http://coade.typepad.com/coadeinsider/2016/07/caesar-ii-webinar.html. To register for the webinar, visit http://icas.intergraph.com/20160823-CAESAR-Whats-New-2017.
For information on Intergraph analysis products, visit http://www.intergraph.com/ppm/analysis.aspx. For more information on Intergraph CAESAR II, visit http://www.intergraph.com/products/ppm/caesarii/.
About Intergraph CADWorx & Analysis Solutions
Intergraph CADWorx & Analysis Solutions is part of Intergraph Process, Power & Marine (PP&M). It develops and supports the following products: CADWorx, for plant design; CAESAR II, for pipe stress analysis; PV Elite and Visual Vessel Design, for pressure vessel analysis; TANK, for storage tank analysis; and GT STRUDL, for structural analysis.
Soon to be known as Hexagon Process, Power & Marine, Intergraph PP&M is part of Hexagon (Nasdaq Stockholm:HEXA B; hexagon.com), a leading global provider of information technologies that drive quality and productivity across geospatial and industrial enterprise applications.
© 2016 Intergraph Corporation. All rights reserved. Intergraph, the Intergraph logo, CADWorx, CAESAR II, PV Elite and GT STRUDL are registered trademarks, and TANK is a trademark, of Intergraph Corporation or its subsidiaries. Other brands and product names are trademarks of their respective owners.
Contacts
Gary Carson
+1.713.668.8550
Email Contact

Vornel Walker
+1.281.890.4566