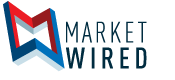 Cascade Microtech Releases 1/f Measurement Solution With Keysight Technologies
MeasureOne(TM) Wafer-Level Measurement System Addresses Test Challenges of Flicker Noise
/EINPresswire.com/ -- BEAVERTON, OR -- (Marketwired) -- 08/04/16 -- Cascade Microtech, a FormFactor company (NASDAQ: FORM), and a leading supplier of solutions that enable precision measurements of discrete devices and integrated circuits at the wafer level, today announced the release of a comprehensive low-frequency noise measurement solution for device modeling, characterization and reliability testing with MeasureOne solution partner Keysight Technologies.
As the semiconductor industry has moved to smaller devices with lower power consumption, modern semiconductor processes have put forth devices where noise plays a bigger role in overall circuit system performance. Measuring and modeling low-frequency noise becomes imperative, as this noise can impair signal processing circuitry in both signal generation and receiver circuitry. Furthermore, the industry has now adopted 1/f and random telegraph noise (RTN) metrics as leading indicators for reliability, embracing these measurements for process control in semiconductor production.
True noise immunity is essential in a measurement environment that seeks precise 1/f data from 0.03 Hz to 40 MHz. One of the biggest challenges in measuring component noise is avoiding data corruption by other noise sources in the system. Creating a noise-free measurement environment remains a costly and time-consuming pursuit for device and circuit researchers to develop on their own. Additionally, when equipment is sourced from multiple suppliers, it can be challenging to specify test system integration and performance. Measurement functionality must be validated and proven on-site before the first device can be tested, often requiring data correlation between different locations. It can take weeks, or even months to arrive at the first measurements.
Cascade Microtech and Keysight Technologies have teamed up to provide semiconductor device characterization engineers a noise measurement system that integrates advanced low-frequency device noise measurement and analysis with wafer-level measurements in a single, powerful platform capable of managing full wafer-level characterization. Cascade Microtech's 200 mm and 300 mm probe stations, with both probes and shielding hardware, combined with Keysight's Advanced Low Frequency Noise Analyzer and WaferPro Express software, allow a test engineer to quickly solve challenging measurement problems like device oscillation, power line noise, repeatability, and shielding from ambient radiation. The collaboration of these two companies has resulted in a fully-integrated wafer-level 1/f device characterization solution with guaranteed system configuration as well as integration, installation, training and functional on-site qualification and validation. All backed by over 25 years of Cascade Microtech and Keysight working together to enable customer success.
"This is yet another example of how the Keysight and Cascade Microtech wafer-level measurement solution program is able to address a very challenging measurement application with a complete turnkey solution," said Gregg Peters, Vice President and General Manager, Aerospace and Defense Solutions Group, Keysight Technologies. "We have a long history of collaborating with Cascade Microtech to understand the specific measurement challenges presented by emerging technologies, and ensuring that we provide tools that work seamlessly together. We've accomplished that again with the introduction of the 1/f wafer-level measurement solution, a comprehensive solution for low-frequency noise measurement."
"Cascade Microtech and Keysight have a longstanding commitment to enabling customer success, and have worked closely together throughout the development process of Keysight's new Advanced Low-Frequency Noise Analyzer to ensure smooth integration with the Cascade Microtech wafer probe stations," said Mike Slessor, president and CEO of FormFactor, Inc. "Our MeasureOne program offers a framework for collaboration with industry-leading partners like Keysight to offer test and measurement solutions with validated performance. Together, we can offer our customers the assurance that their complex wafer probing systems are validated and performance is optimized. Our customers benefit from faster time to first measurement and therefore faster time to market with new devices."
For detailed information and updates on new MeasureOne solutions, visit www.cascademicrotech.com/measureone.
About MeasureOne
MeasureOne provides a single point of contact to deliver the optimal customer solution for configuration, installation, service and performance of application-specific measurement solutions.The MeasureOne program is designed to address applications including device modeling, load pull, WLR, emission microscopy, THz measurements and pulsed RF.The MeasureOne framework ensures that Cascade Microtech and its solutions partners will provide hardware and software support and a portfolio of service levels. The MeasureOne service levels include validated, optimized and guaranteed solution configurations and performance, and installation and support by our solutions experts. To find out more about the MeasureOne program, visit www.cascademicrotech.com/measureone.
About Keysight Technologies
Keysight Technologies (NYSE: KEYS) is a global electronic measurement technology and market leader helping to transform its customers' measurement experience through innovations in wireless, modular, and software solutions. Keysight's electronic measurement instruments, systems, software and services are used in the design, development, manufacture, installation, deployment and operation of electronic equipment. The business had revenues of $2.9 billion in fiscal year 2015. Information about Keysight is available at www.keysight.com.
About Cascade Microtech
Cascade Microtech, a company of FormFactor Inc.(NASDAQ: FORM), is a worldwide leader in precision contact, electrical measurement and test of integrated circuits (ICs), optical devices and other small structures. For technology businesses and scientific institutions that need to evaluate small structures, Cascade Microtech delivers access to electrical data from wafers, ICs, IC packages, circuit boards and modules, MEMS, 3D TSV, LED devices and more. Cascade Microtech's leading-edge stations, probes, probe cards, advanced thermal subsystems and integrated systems deliver precision accuracy and superior performance both in the lab and during production manufacturing of high-speed and high-density semiconductor chips. For more information visit www.cascademicrotech.com.
CONTACT INFORMATION

Trade Press
Laurie Winton
(503) 601-1934
Laurie.Winton@cmicro.com

Investors
Stan Finkelstein
Investor Relations
(925) 290-4321
ir@formfactor.com