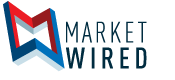 CRH Medical Corporation to Present at the Canaccord Genuity Growth Conference
/EINPresswire.com/ -- VANCOUVER, BRITISH COLUMBIA -- (Marketwired) -- 08/04/16 -- CRH Medical Corporation (TSX: CRH)(NYSE MKT: CRHM) ("CRH" or the "Company"), a North American medical company that provides physicians with innovative services and products for the treatment of gastrointestinal diseases, announces that it is scheduled to present at the upcoming Canaccord Genuity 36th Annual Growth Conference in Boston, MA.
Edward Wright, Chief Executive Officer of CRH Medical will be presenting on Wednesday, August 10th 2016 at 1:30pm.
About CRH Medical Corporation:
CRH Medical Corporation is a North American company focused on providing physicians with innovative services and products for the treatment of gastrointestinal diseases. In 2014, CRH acquired a full service gastroenterology anesthesia company, Gastroenterology Anesthesia Associates, LLC ("GAA"), which provides anesthesia services for patients undergoing endoscopic procedures and has complemented this acquisition with eight additional acquisitions of anesthesia companies since GAA. Anesthesia assisted endoscopies make these procedures more comfortable for patients and allow gastroenterologists to perform more procedures. The Company's goal is to establish CRH as the premier provider of innovative products and essential services to gastroenterologists throughout the United States. The Company's product distribution strategy focuses on physician education, patient outcomes, and patient awareness. The Company's CRH O'Regan System, is a single use, disposable, hemorrhoid banding technology that is safe and highly effective in treating hemorrhoid grades I - IV. CRH distributes the CRH O'Regan System, treatment protocols, operational and marketing expertise as a complete, turnkey package directly to physicians, allowing CRH to create meaningful relationships with the physicians it serves.
Contacts:
CRH Medical Corporation
David Matousek
Director of Investor Relations
800.660.2153 x1030
dmatousek@crhmedcorp.com
www.crhmedcorp.com



EIN Presswire does not exercise editorial control over third-party content provided, uploaded, published, or distributed by users of EIN Presswire. We are a distributor, not a publisher, of 3rd party content. Such content may contain the views, opinions, statements, offers, and other material of the respective users, suppliers, participants, or authors.