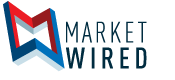 Nerium Biotechnology Seeks Injunction Against Nerium International Japan G.K.
/EINPresswire.com/ -- SAN ANTONIO, TEXAS -- (Marketwired) -- 08/04/16 -- Nerium Biotechnology, Inc. ("Nerium" or the "Company") reported today that it has filed an application in Japan seeking an injunction against Nerium International Japan G.K. (the "Japanese Distributor"), a Japanese limited liability company that serves as the business base of Nerium International, LLC in Japan. As with other actions commenced by the Company in the courts of Texas, the United States federal courts and Hong Kong, the Company is taking appropriate actions to protect its intellectual property against infringement.
Based on trademark infringement and violations of Japan's Unfair Competition Prevention Act, the Company filed a petition to restrain the Japanese Distributor from manufacturing, importing, marketing or selling in Japan cosmetic products that infringe the Company's proprietary trademarks.
About Nerium Biotechnology, Inc.
Nerium Biotechnology, Inc. is a biotechnology company involved in the research, product Development, manufacture and marketing of Nerium oleander-based products. The Company's shares are not listed on any stock exchange or quotation system.
Forward Looking Statements: Statements made in this news release that relate to future plans, expectations, events or performances are forward looking statements. Such statements are based on current expectations and involve risks and uncertainties. There can be no certainty about the outcome of any litigation, including the Company's actions against Nerium International Japan G.K., and such litigation could have an adverse effect on the Company's business, financial condition, results of operation and cash flows.
Contacts:
Nerium Biotechnology, Inc.
Joseph B. Nester
Executive Vice-President
210-822-7908 (ext. 101)
jnester@neriumbiotech.com