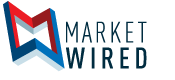 hVIVO to Present at the Canaccord Genuity 36th Annual Growth Conference
/EINPresswire.com/ -- LONDON, UNITED KINGDOM -- (Marketwired) -- 08/04/16 -- hVIVO plc (AIM: HVO), the pioneer of human disease models, today announced that it will be presenting at the Canaccord Genuity 36th Annual Growth Conference in Boston, on Wednesday, August 10, 2016 at 1:30 p.m. ET.
A live audio webcast of the presentation will be available in the Investors section of the hVIVO website at www.hvivo.com. A webcast replay will be available on the website for 90 days following the live presentation.
Notes to Editors:
About hVIVO
hVIVO plc ("hVIVO") is a life sciences company pioneering a technology platform of human disease models to accelerate drug discovery and development in respiratory and infectious diseases, including flu, RSV, asthma and common cold. hVIVO has commercialised four disease models, successfully enrolled more than 2,000 subjects and conducted over 45 product validation studies for a wide range of industry, government and academic clients and collaborators. For more information, please visit www.hvivo.com, Facebook, and Twitter.
For further information, please contact:
hVIVO plc
+44 207 756 1300

Kym Denny
Chief Executive Officer
Graham Yeatman
Chief Financial & Business Officer

Media Enquiries
+44 203 021 3933 / +44 7854 979 420

Colin Paterson
Director of Marketing, Communication and Public Relations

Numis Securities Limited
+44 207 260 1000

Michael Meade / Freddie Barnfield (Nominated Adviser)
James Black / Michael Burke (Corporate Broking)