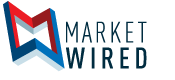 ProdecoTech #1 American Built Electric Bike is First to Launch at DICK'S Sporting Goods
Safe, Fun, Eco-Friendly and Affordably Priced Electric Bikes Are Becoming a Huge Trend in the U.S.
/EINPresswire.com/ -- LOS ANGELES, CA--(Marketwired - August 04, 2016) - The popularity of electric bikes is surging in the United States and ProdecoTech, the leading manufacturer of American built electric bikes, is now available at select DICK'S Sporting Goods locations throughout the U.S., with an emphasis in California stores.
DICK'S, a leading omni-channel sporting goods retailer in the U.S., will now be selling the ProdecoTech Phantom 400 and Stride 400 at select stores in addition to an extended assortment of ProdecoTech electric bike models online at dickssportinggoods.com. ProdecoTech electric bikes are bike path and street legal without the rider needing a license, registration or insurance.
In addition to health, fitness, and eco-friendly enthusiasts, ProdecoTech electric bicycles are growing extremely popular and owned by some of Hollywood's elite and best-known celebrities, including Brad Pitt, Val Kilmer, Rosie O'Donnell, Jennifer Lawrence, P. Diddy and many more. In fact, P. Diddy was seen at Burning Man last year riding his ProdecoTech Phantom XRS, and in 2014 riding the Outlaw SE. Now ProdecoTech electric bikes can be purchased by anyone at DICK'S, with more mass retailers throughout the U.S. scheduled to carry ProdecoTech e-bikes in 2016.
"We couldn't be happier to partner with DICK'S," stated Robert Provost, CEO of ProdecoTech. "This partnership not only solidifies our stance as the premier, affordable, American built electric bicycle company, but also enables our customers to service their bikes at all DICK'S locations."
ProdecoTech bicycles accommodate every style of rider, regardless of age, ability or locale and give users the choice to pedal, use a throttle, or both. ProdecoTech stands above the competition with: Most affordable premium electric bikes in the U.S. market, Samsung battery cell technology, using top component brands in the cycling industry, efficient and powerful motors, and responsive power-on-demand variable throttles.
ProdecoTech is the only electric bike manufacturer in the United States building their bikes in a Foreign Trade Zone(FTZ25) as a cost-cutting measure. In addition, ProdecoTech's creative thinking and foresight has attracted prominent suppliers and partners such as Samsung, SRAM, Continental Tires, Velo, and many other part suppliers to work directly with ProdecoTech. ProdecoTech established itself as the American e-bike leader with the largest North American e-bike manufacturing facility, mass-producing the most electric bikes in the USA.
ABOUT PRODECOTECH:
ProdecoTech's mission is to deliver a line-up of stylish "best value for highest quality" electric bikes worldwide. It is a vertically integrated company headquartered in Oakland Park, Fl. that is the premier researcher, developer, marketer, and manufacturer of the highest quality and affordable electric bicycles in the USA. Over the last five years, ProdecoTech has implemented a sophisticated plan focused on developing the best-designed, most reliable, and most exciting e-bikes in the marketplace, while being highly cost competitive.
ProdecoTech makes over 20 different e-bike styles, including the largest variety of folding-frame e-bikes in the market. All ProdecoTech's e-bikes are built to exceed expectations, with all models utilizing the highest grade, name brand components in their class due to the direct supplier relationships. ProdecoTech's vision is to change the way the world looks at electric bikes by making American-built e-bikes part of everyone's lifestyle, and implementing a 21st Century manufacturing process to keep jobs in the USA.
PR/MEDIA Contact:
Axis PR & Entertainment
Sarah Miller at smiller@axis-entertainment.com
Carlos Torres at ctorres@axis-entertainment.com
T: 310 276.2220