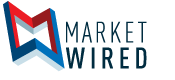 Efftec International, Inc. Corporate Update
/EINPresswire.com/ -- LAS VEGAS, NV -- (Marketwired) -- 08/04/16 -- Efftec International, Inc. (OTC PINK: EFFI), a supplier of hardware and consumables for the hydroponics and indoor plant growth markets, announced that it has uploaded its latest financials onto OTCMARKETS.com and expects to be current in the coming days. The Company is also pleased to announce that as a result of its recent acquisition of The Future Farms retail store in Miami (www.thefuturefarms.com), a refreshed and relaunched business-to-consumer (B2C) eCommerce website platform is now active.
Lastly, Red Light Bakers, LLC, a wholly-owned subsidiary of Efftec, continues to receive repeat purchase orders from a Detroit-based private label customer for its high-intensity discharge (HID) growlamps. Efftec also continues to implement its consumer branding strategy with a unique product line that includes The Future Farms, Red Light Bakers, XE Lighting, Budz Grow Shades, Gro Shedz personal grow systems as well as other products currently in development.
Jack Morris, CEO of Efftec stated, "We are pleased to have our financials fully updated and we will now be able to update the market on our new sales initiatives and non-dilutive financing opportunities."
Efftec International, Inc. (OTC PINK: EFFI) is a holding company whose mission is to continue its steady growth and become a market leader through strategic acquisitions and organic growth. The company's core business focus is on sales of hardware and nutrients into the hydroponics and indoor growth markets.
Safe Harbor:
This Press Release may contain, among other things, certain forward-looking statements, including, without limitation, (i) statements with respect to the Company's plans, objectives, expectations and intentions; and (ii) other statements identified by words such as "may," "could," "would," "should," "believes," "expects," "anticipates," "estimates," "intends," "plans" or similar expressions. These statements are based upon the current beliefs and expectations of the Company's management and are subject to significant risks and uncertainties. Actual results may differ from those set forth in the forward-looking statements. These forward-looking statements involve certain risks and uncertainties that are subject to change based on various factors (many of which are beyond the Company's control).
For more information please contact:
Efftec International, Inc.
(888)-420-4213