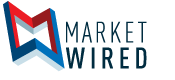 Juniper Networks Announces Date and Webcast Information for Upcoming Investor Conference in August 2016
/EINPresswire.com/ -- SUNNYVALE, CA--(Marketwired - August 03, 2016) - Juniper Networks (NYSE: JNPR), an industry leader in automated, scalable and secure networks, today announced the Company will present at the following investor conference in August:
Jonathan Davidson, EVP and GM, Juniper Development and Innovation at Juniper Networks, will present at Nomura's 2016 Media, Telecom & Internet Conference, Tuesday, August 16, 2016 at 3:30 pm ET in New York City.
This event will be available live via webcast on the Juniper Networks website: http://investor.juniper.net/.
About Juniper Networks
Juniper Networks challenges the status quo with products, solutions and services that transform the economics of networking. Our team co-innovates with customers and partners to deliver automated, scalable and secure networks with agility, performance and value. Additional information can be found at Juniper Networks (www.juniper.net) or connect with Juniper on Twitter and Facebook.
Juniper Networks, the Juniper Networks logo, Junos and QFabric are registered trademarks of Juniper Networks, Inc. and/or its affiliates in the United States and other countries. Other names may be trademarks of their respective owners.
Investor Relations:
Kathleen Nemeth
Juniper Networks
(408) 936-8687
kbnemeth@juniper.net

Media Relations:
Leslie Moore
Juniper Networks
(408) 936-5767
llmoore@juniper.net