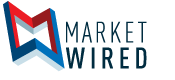 USHCC to Honor Jessica Alba With "Excellence in Leadership Award"
WASHINGTON, DC--(Marketwired - August 03, 2016) - The United States Hispanic Chamber of Commerce (USHCC) is proud to announce that Jessica Alba, founder and chief creative officer of The Honest Company and Honest Beauty, will be the recipient of the 2016 "Excellence in Leadership Award." Ms. Alba will receive this award at the organization's National Convention.
/EINPresswire.com/ -- The Excellence in Leadership Award pays tribute to an extraordinary woman who has devoted her professional career and personal life to revolutionizing the world of business, education, philanthropy, or government. Previous honorees include US House of Representatives Democratic Leader Nancy Pelosi, iconic journalist and talk show host Cristina Saralegui, seven-time Grammy-Award winning artist Gloria Estefan, and University of Houston President Renu Khator.
"The USHCC is thrilled to honor Jessica Alba with our Excellence in Leadership Award during the Women in Business and Leadership Luncheon at our National Convention in Miami this year," said President & CEO Javier Palomarez. "Ms. Alba is known worldwide for her philanthropic efforts and illustrious film career, but this is not the limit to her achievement; rather, it is only the beginning. Like the many women we represent, Ms. Alba herself is a business owner. She launched The Honest Company in 2012, a safe and effective family brand with over 500 employees. She has been honored by Forbes, Fortune, Fast Company and CNBC for turning her start-up into a CPG powerhouse. Simply put, Ms. Alba's leadership as a businesswoman is an inspiration to millions of women. We are proud to recognize her, along with all the other trailblazing women who have contributed to this great nation, during our Women in Business and Leadership Luncheon."
"We are proud to recognize Jessica Alba for her accomplishments in business," said USHCC Foundation Chairwoman Nina Vaca. "Particularly remarkable, she created a company that gives back, with Honest donating over five million products to nonprofit organizations that serve families in need since 2012. Her commitment to excellence coupled with her charitable spirit makes her a paragon, and this merits the utmost recognition."
To learn more about the USHCC National Convention, visit ushcc.com/convention.
About the USHCC
The USHCC actively promotes the economic growth, development and interests of more than 4.1 million Hispanic-owned businesses that, combined, contribute over $661 billion to the American economy every year. It also advocates on behalf of 260 major American corporations and serves as the umbrella organization for more than 200 local chambers and business associations nationwide. For more information, visit www.ushcc.com. Follow the USHCC on Twitter @USHCC.
Pablo Manriquez
VP, Communications
press@ushcc.com