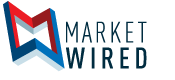 Clinical Study Reveals bmiSMART I-CONTROL Appetite Reducer Magnifies Weight Loss
Proprietary Ingredient in bmiSMART I-CONTROL, Redusure(TM), Clinically Shown to Increase Satiety and Support Significant Weight Loss in Overweight and Obese Adults
/EINPresswire.com/ -- SALT LAKE CITY, UT--(Marketwired - August 03, 2016) - InQpharm NA, the company that brought plant-based, weight-loss system bmiSMART to the US, today announced the publication of a double-blind, placebo-controlled 14-week study in Advancement in Medicinal Plant Research, revealing significant benefits of appetite reduction on weight loss.
The study evaluated the effectiveness and tolerability of Redusure™ (IQP-AK-102), a patent-pending fiber complex and key ingredient in bmiSMART's I-CONTROL Appetite Reducer, for promoting weight loss in overweight and obese individuals. Results found that subjects who received Redusure saw significantly higher weight reduction than those who received the placebo.
"This research confirms Redusure's role in appetite reduction by promoting pleasant feelings of fullness when taken before meals," stated Holly Tully, VP of Marketing, InQpharm NA. "The study also reveals just how effective these appetite-reducing properties are in helping individuals lose weight at a consistent, healthy rate."
Full length research paper available at Advancement in Medicinal Plant Research Vol. 4(3), pp. 73-82, July 2016 ISSN: 2354-2152.
Study details
A total of 119 overweight and obese male and female subjects (BMI 25–35 kg/m2) between 18 and 65 years of age were enrolled in the randomized, double-blind, placebo-controlled study. After a 2-week lead-in phase, subjects took either Redusure or a placebo 30–60 minutes before breakfast, lunch and dinner for 12 weeks. All subjects were instructed to maintain a similar nutritionally balanced, mildly hypo-caloric diet composed of 50% carbohydrate, 30% fat and 20% protein. At the conclusion of the trial, individuals receiving Redusure showed a mean body weight reduction of 3.53 kg (7.78 lbs.) compared to 0.14 kg (0.30 lbs.) in the placebo group. Food cravings and satiety were also measured and participants who received Redusure reported a moderate to strong feeling of satiety at 94.7%.
Significant reduction in mean body weight was observed as early as week 4, with a loss of 1.01 kg (2.23 lbs.) for the Redusure group compared to 0.25 kg (0.55 lbs.) for placebo. Additionally, no adverse events were reported during the trial and no clinically significant changes were observed in blood profiles or blood pressure. Of note, the placebo group actually gained back some of the weight lost in the first four weeks by the end of the 12-week period.
About I-CONTROL Appetite Reducer
I-CONTROL offers a natural method for reducing appetite and helping individuals achieve lasting healthy weight loss that is also gentle on the body. When taking I-CONTROL before meals, the supplement's key ingredient, Redusure, absorbs water and fills a considerable portion of the stomach. This proprietary fiber complex digests slowly, helping individuals feel fuller longer. As food exits the stomach, the complex may delay the intestine's absorption of glucose. As a result, I-CONTROL reduces appetite, helps manage glucose levels and encourages weight loss by allowing individuals to feel satisfied, even while consuming fewer calories.*
About bmiSMART
bmiSMART offers consumers a plant-based, clinically tested approach to weight loss that's gentle on the body. Incorporating the top weight-loss technology in Europe, the system includes: I-REMOVE Fat Binder with Litramine™, I-BLOCK Carb & Sugar Blocker with Tanitol™ and I-CONTROL Appetite Reducer with Redusure. bmiSMART weight wellness products are developed and manufactured by InQpharm, a global life sciences company that develops healthcare products rooted in nature and optimized through science. InQpharm delivers innovative solutions that nourish, protect, and improve lives in the consumer and animal health arenas. For more information please visit www.bmismart.com.
*These statements have not been evaluated by the Food and Drug Administration. This product is not intended to diagnose, treat, cure or prevent any disease.
Image Available: http://www.marketwire.com/library/MwGo/2016/8/2/11G109053/Images/I-Control-8830e7b5797aa5799c1e7be3165f52f2.jpg
For more information, contact:
Sharon Benedict
Director of Marketing Communications
InQpharm, NA
801-677-5838