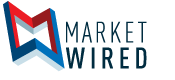 Paralyzed Veterans of America Named Nonprofit Organization of the Year by the DMA Nonprofit Federation
/EINPresswire.com/ -- WASHINGTON, DC--(Marketwired - August 03, 2016) - Paralyzed Veterans of America (Paralyzed Veterans) is proud to announce it has been named the 2016 Nonprofit of the Year by the DMA Nonprofit Federation, a subsidiary of the Direct Marketing Association. The award recognizes outstanding accomplishments by a nonprofit organization using data-driven direct response marketing to advance its mission. Paralyzed Veterans was presented the award today during a special luncheon at the DMA Nonprofit Federation's New York Nonprofit Conference.
"We're honored and very proud to receive this award from the DMA Nonprofit Federation," said Paralyzed Veterans' Executive Director Sherman Gillums, Jr. "This award is a direct reflection of the efforts of our outstanding Direct Mail and Marketing team here at Paralyzed Veterans, who work tirelessly every day to raise funds for our organization so that we can continue helping catastrophically injured veterans in this country. I am extremely proud of my staff for all of their hard work."
The recipient of the Nonprofit Organization of the Year Award is determined based on the following criteria:
sustained achievement in fundraising through data-driven marketing and consistently successful financial performance
recognized leadership with a reputation for excellence within the nonprofit and data-driven marketing communities, as well as with the public at large
high ethical standards and compliance with generally accepted standards for management and public disclosure
use of proven innovative data-driven marketing techniques
In 2015, Paralyzed Veterans' served more than 60,000 veterans and their families. The organization's National Service Officers secured more than $1 billion in VA benefits for the veterans and families its serves, and nearly $300 million in new annual and retroactive benefits. Paralyzed Veterans' vocational assistance program Operation PAVE (Paving Access for Veterans Employment) placed 407 veterans in jobs. To learn more about Paralyzed Veterans' free programs and services for veterans and their families, please visit pva.org.
About Paralyzed Veterans of America:
Paralyzed Veterans of America is the only congressionally chartered veterans service organization dedicated solely for the benefit and representation of veterans with spinal cord injury or disease. For nearly 70 years, we have ensured that veterans have received the benefits earned through their service to our nation; monitored their care in VA spinal cord injury units; and funded research and education in the search for a cure and improved care for individuals with paralysis.
As a partner for life, Paralyzed Veterans also develops training and career services, works to ensure accessibility in public buildings and spaces, provides health and rehabilitation opportunities through sports and recreation and advocates for veterans and all people with disabilities. With more than 70 offices and 34 chapters, Paralyzed Veterans serves veterans, their families and their caregivers in all 50 states, the District of Columbia and Puerto Rico. (www.pva.org)
Image Available: http://www.marketwire.com/library/MwGo/2016/8/3/11G109238/Images/PVA_Non_Profit_of_the_Year-0eac74c12ed3b123b243e8808121ebbc.JPG
CONTACT:
Lani Poblete
202-416-7667