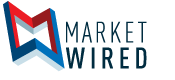 Karsten Energy Corp. Provides Update on Proposed Business Combination With Heart Force Medical Inc.
/EINPresswire.com/ -- VANCOUVER, BRITISH COLUMBIA -- (Marketwired) -- 08/03/16 -- Karsten Energy Corp. (TSX VENTURE: KAY) ("Karsten" or the "Company") is pleased to provide the following update regarding the previously announced letter of intent (the "LOI") to acquire all of the outstanding securities Heart Force Medical Inc. ("HFM").
In the course of completing due diligence it was mutually agreed by the parties that HFM should modify its business plans to be better positioned to pursue broader consumer and clinical based markets.
Karsten has agreed to continue to work with HFM while it transitions its business plans. Both parties have therefore agreed to extend the deadline for executing a definitive agreement to September 30, 2016. Trading of the common shares of Karsten shall remain halted until such time the proposed transaction is either terminated or closed.
Completion of the proposed transaction is subject to a number of conditions, including Exchange acceptance and if applicable pursuant to Exchange requirements, majority of the minority shareholder approval. Where applicable, the proposed transaction cannot close until the required shareholder approval is obtained. There can be no assurance that the proposed transaction will be completed as proposed or at all.
Investors are cautioned that, except as disclosed in the management information circular or filing statement to be prepared in connection with the proposed transaction, any information released or received with respect to the proposed transaction may not be accurate or complete and should not be relied upon. Trading in the securities of Karsten should be considered highly speculative.
The Exchange has in no way passed upon the merits of the proposed transaction and has neither approved nor disapproved the contents of this press release.
Neither the TSX Venture Exchange nor its Regulation Services Provider (as that term is defined in the policies of the TSX Venture Exchange) accepts responsibility for the adequacy or accuracy of this release.
Contacts:
Murray Oliver
President and Chief Executive Officer
604-687-0888
mjo@pemcorp.com