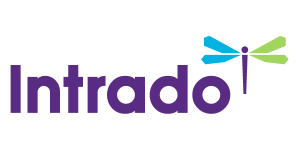 RepublicBankAz Announces Unaudited Financial Results For the Quarter Ending June 30, 2016
Continued Asset Growth
/EIN News/ -- PHOENIX, Aug. 02, 2016 (GLOBE NEWSWIRE) -- RepublicBankAz,N.A. (OTCBB:RBAZ) ("RBAz") announced a net income of $56,000, or $.03 per share, for the quarter ended June 30, 2016 as compared to a net income of $95,000 or $.07 per share for the same period in 2015.

President and CEO Ralph Tapscott stated, "Our quarter ended June 30, 2016 earnings of $56,000 and resulting ROA of 0.24% are not indicative of the strides we have made during 2016. We are, however, pleased that our year to date results of $206,000 in income and the resultant ROA of 0.46% are trending toward the results we saw for the year ended December 31, 2015. I'm confident, however, that our efforts will result in future earnings results that are more positive than we saw this quarter. Significant strides continue to be made to guide RepublicBankAz to safe and sound operations."
Second Quarter Highlights Include:
Total Assets have grown $6.0 million and total deposits have grown $5.5 million since December 31, 2015 which represents annualized growth rates of 14% and 15%, respectively.
Nonperforming assets as a percentage of total assets fell to 2.91% as of June 30, 2016 an 11.8% improvement from the level at December 31, 2015.
Equity capital has grown 3.84% or $496,000 since December 31, 2015.
The Bank's liquidity ratio improved to 35.7% as of June 30, 2016 from 23.72% as of December 31, 2015.
Total securities grew 47.1% since December 31, 2015 to a level of $20,815,000 as of June 30, 2016.
Non-interest expense of $871,000 for the second quarter of 2016 improved 7.2% from the second quarter of 2015.
"Management is focused on growing the bank by providing credit and cash management services for small to midsize businesses," noted Tapscott. "As the Arizona economy continues to improve, so does the strength of the business sector and our ability to increase our market share within this sector."
The Bank remains "well capitalized" as follows:
 
 
 
 
 
 
 
 
June 30, 2016 (%)
 
 
Ratio to be Well
Capitalized (%)
Leverage Ratio
 
  14.25
 
 
  5.00
Tier 1 Capital to Risk Weighted Assets
 
  22.10
 
 
  6.00
Total Capital to Risk Weighted Assets
 
  23.38
 
 
  10.00
 
 
 
 
 
 
About the Company
RepublicBankAz,N.A. is a locally owned community bank in Phoenix, Arizona.  RBAz is a full service community bank providing deposit and loan products, and convenient on-line banking to individuals, businesses and professionals.  The Bank was established in April 2007 and operates out of a single location at 909 E. Missouri Avenue. The Bank is traded over-the-counter as RBAZ.  For further information, please visit our web site: www.republicbankaz.com.
Forward-looking Statements
This press release may include forward-looking statements about RBAz, for which the Bank claims the protection of safe harbor provisions contained in the Private Securities Litigation Reform Act of 1995.  Forward-looking statements are based on management's knowledge and belief as of today and include information concerning the Bank's possible or assumed future financial condition, and its results of operations and business. Forward-looking statements are subject to risks and uncertainties.  A number of important factors could cause actual results to differ materially from those in the forward-looking statements. Those factors include fluctuations in interest rates, government policies and regulations (including monetary and fiscal policies), legislation, economic conditions, borrower capacity to repay, operational factors and competition in the geographic and business areas in which the Bank conducts its operations.  All forward-looking statements included in this press release are based on information available at the time of the release, and the Bank assumes no obligation to update any forward-looking statement.
Unaudited Summary Financial Information
 
 
 
 
 
For the three months
ended June 30,
For the Six months
ended June 30,
  Year-End
 
2016
 
 
2015
 
 
2016
 
 
2015
 
 
2015
 
 
(dollars in thousands, except per share data)
Summary Income Data
 
 
 
 
 
Interest income
$
  1,068
 
$
  1,187
 
$
  2,325
 
$
  2,389
 
$
  4,873
 
Interest expense
 
188
 
 
174
 
 
367
 
 
347
 
 
697
 
Net interest income
 
880
 
 
1,013
 
 
1,958
 
 
2,042
 
 
4,176
 
Provision for loan losses
 
-
 
 
-
 
 
-
 
 
-
 
 
24
 
Non-interest income
 
40
 
 
87
 
 
86
 
 
170
 
 
313
 
Non-interest expense
 
871
 
 
939
 
 
1,742
 
 
1,863
 
 
3,475
 
Realized gains (losses) on sales of securities
 
22
 
 
-
 
 
22
 
 
-
 
 
-
 
Income (loss) before income taxes
 
71
 
 
161
 
 
324
 
 
349
 
 
990
 
Provision for income tax (benefit)
 
15
 
 
66
 
 
118
 
 
141
 
 
364
 
Net income (loss)
 
56
 
 
95
 
 
206
 
 
208
 
 
626
 
Per Share Data:
 
 
 
 
 
Shares outstanding end-of-period
 
1,702
 
 
1,378
 
 
1,702
 
 
1,378
 
 
1,702
 
Earnings per common share
 
0.03
 
 
0.07
 
 
0.12
 
 
0.15
 
 
0.37
 
Cash dividend declared
 
-
 
 
-
 
 
-
 
 
-
 
 
-
 
Total shareholders' equity
$
  13,415
 
$
  11,354
 
$
  13,415
 
$
  11,354
 
$
  12,919
 
Book value per share
 
7.88
 
 
8.24
 
 
7.88
 
 
8.24
 
 
7.59
 
Selected Balance Sheet Data:
 
 
 
 
 
Total assets
$
91,749
 
$
85,111
 
$
91,749
 
$
 85,111
 
$
 85,724
 
Securities available-for-sale
 
20,815
 
 
9,608
 
 
20,815
 
 
9,608
 
 
14,150
 
Securities held-to-maturity
 
-
 
 
-
 
 
-
 
 
-
 
 
-
 
Loans
 
61,379
 
 
69,814
 
 
61,379
 
 
69,814
 
 
66,508
 
Allowance for loan losses
 
2,115
 
 
2,305
 
 
2,115
 
 
2,305
 
 
2,268
 
Deposits
 
76,117
 
 
71,445
 
 
76,117
 
 
71,445
 
 
70,616
 
Other borrowings
 
1,950
 
 
1,950
 
 
1,950
 
 
1,950
 
 
1,950
 
Shareholders' equity
 
13,415
 
 
11,354
 
 
13,415
 
 
11,354
 
 
12,919
 
Performance Ratios:
 
 
 
 
 
Return on average shareholders' equity (annualized)
 
1.69
 
 
3.35
 
 
3.13
 
 
3.68
 
 
5.28
 
Net interest margin (%)
 
3.84
 
 
4.79
 
 
4.47
 
 
4.84
 
 
4.91
 
Average assets
 
92,206
 
 
85,476
 
 
89,609
 
 
86,253
 
 
87,075
 
Return on average assets (annualized) (%)
 
0.24
 
 
0.44
 
 
0.46
 
 
0.48
 
 
0.72
 
Shareholders' equity to assets (%)
 
14.62
 
 
13.34
 
 
14.62
 
 
13.34
 
 
15.07
 
Efficiency ratio (%)
 
94.67
 
 
85.36
 
 
85.23
 
 
84.22
 
 
77.61
 
Asset Quality Data:
 
 
 
 
 
Nonperforming loans
 
2,371
 
 
2,056
 
 
2,371
 
 
2,056
 
 
2,526
 
Other real estate and repos
 
303
 
 
433
 
 
303
 
 
433
 
 
303
 
Nonperforming assets
 
2,674
 
 
2,489
 
 
2,674
 
 
2,489
 
 
2,829
 
Nonperforming assets to total assets (%)
 
2.91
 
 
2.92
 
 
2.91
 
 
2.92
 
 
3.30
 
Nonperforming loans to total loans (%)
 
3.86
 
 
2.94
 
 
3.86
 
 
2.94
 
 
3.80
 
Reserve for loan losses to total loans (%)
 
3.45
 
 
3.30
 
 
3.45
 
 
3.30
 
 
3.41
 
Reserve for loan losses to nonperforming loans (%) 
 
89.20
 
 
112.11
 
 
89.20
 
 
112.11
 
 
89.79
 
Reserve for loan losses to nonperforming assets (%)
 
79.09
 
 
92.61
 
 
79.09
 
 
92.61
 
 
80.17
 
Net charge-offs for period
 
-
 
 
-
 
 
162
 
 
-
 
 
78
 
Average loans
 
62,285
 
 
70,993
 
 
61,822
 
 
70,826
 
 
70,756
 
Ratio of charge‑offs to average loans (%)
 
- 
 
 
- 
 
.26 
 
- 
 
 
0.11 
 
Regulatory Capital Ratios:
 
 
 
 
 
Tier 1 leverage capital ratio (%)
 
14.25
 
 
13.17
 
 
14.25
 
 
13.17
 
 
14.53
 
Tier 1 risk-based capital ratio (%)
 
22.10
 
 
17.52
 
 
22.10
 
 
17.52
 
 
20.83
 
Total risk-based capital ratio (%)
 
23.38
 
 
18.80
 
 
23.38
 
 
18.80
 
 
22.11
 
Contact:  Ralph Tapscott, 
President and Chief Executive Officer
Phone:  602.280.9403
Email:  rtapscott@republicaz.com