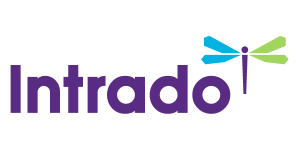 Invuity Announces Closing of Public Offering of Common Stock and Underwriters' Full Exercise of Option to Purchase Additional Shares
/EIN News/ -- SAN FRANCISCO, Aug. 02, 2016 (GLOBE NEWSWIRE) -- Invuity, Inc. (NASDAQ:IVTY) ("Invuity" or the "Company"), a leading surgical photonics company, today announced the closing of its public offering of 3,220,000 shares of its common stock at a price to the public of $10.00 per share, which includes the exercise in full by the underwriters of their option to purchase an additional 420,000 additional shares of common stock. The total net proceeds from the offering are estimated to be approximately $29.9 million, after deducting underwriting discounts and commissions and estimated offering expenses payable by Invuity.

Piper Jaffray & Co. and Leerink Partners LLC acted as joint book-running managers for the offering. William Blair & Company, L.L.C. acted as a co-manager for the offering.
The offering was made pursuant to an effective shelf registration statement on Form S-3 (No. 333-212395) that was initially filed with the U.S. Securities and Exchange Commission (the "SEC") on July 1, 2016. A final prospectus supplement describing the terms of the offering has been filed with the SEC and forms a part of the effective registration statement. Copies of the final prospectus supplement and the accompanying prospectus relating to the offering may be obtained from the offices of Piper Jaffray & Co., Attention: Prospectus Department, 800 Nicollet Mall, J12S03, Minneapolis, MN 55402, or by e-mail at prospectus@pjc.com or by telephone at (800) 747-3924 or Leerink Partners LLC, Attention: Syndicate Department, One Federal Street, 37th Floor, Boston, MA 02110, or by e-mail at Syndicate@Leerink.com or by telephone at (800) 808-7525 ext. 6142.
This press release shall not constitute an offer to sell or the solicitation of an offer to buy, nor shall there be any sale of these securities in any state or jurisdiction in which such offer, solicitation or sale would be unlawful prior to registration or qualification under the securities laws of any such state or jurisdiction.
About Invuity®
Invuity, Inc. is a medical technology company focused on developing and marketing advanced photonics devices to improve the ability of surgeons to illuminate and visualize the surgical cavity during open minimally invasive and minimal access surgery. The Company's patented Intelligent Photonics™ technology enables enhanced surgical precision, efficiency and safety by providing superior visualization. Clinical applications include breast and thyroid oncology, plastic reconstructive, spine, orthopedic, cardiothoracic and general surgery among others. Invuity is headquartered in San Francisco, CA.
Forward-Looking Statements
This announcement contains forward-looking statements within the meaning of the Securities Act of 1933, as amended, the Securities Exchange Act of 1934, as amended, and the Private Securities Litigation Reform Act of 1995. These forward-looking statements are subject to a number of risks and uncertainties which may cause actual results or outcomes to be materially different from those expressed or implied by the forward-looking statements. These risks and uncertainties include the risks associated with the actual use of proceeds from the offering and the discretion of Invuity's management to determine how to use such proceeds, as well as the risks and uncertainties that could affect the Company's business and financial results described in the final prospectus supplement and registration statement referenced above and the Company's other filings with the SEC, including, without limitation, under the caption "Risk Factors."  Forward-looking statements relate only to events as of the date on which the statements are made, and the Company undertakes no obligation to publicly update or review any forward-looking statement.
CONTACT:

Company Contact:
Jim Mackaness
Chief Financial Officer
Invuity, Inc.
415-655-2129

Investors:
Mark Klausner
Westwicke Partners
443-213-0501
irdept@invuity.com