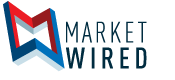 Performance Sports Announces Additional Corporate Restructuring
/EINPresswire.com/ -- EXETER, NH -- (Marketwired) -- 08/02/16 -- Performance Sports Group Ltd. (NYSE: PSG) (TSX: PSG) ("Performance Sports Group" or the "Company"), a leading developer and manufacturer of high performance sports equipment and apparel, today announced additional corporate restructuring activities which will result in the Company reducing its workforce across several areas and levels of the organization.
As a result of this restructuring, the Company expects to record severance expense of approximately $2.8 million in the first half of fiscal 2017 and estimates annualized savings of approximately $5.9 million in salary and associated benefits. Combined with the Company's recent announcement of a consolidation of its baseball/softball segment, Performance Sports Group will have reduced its workforce by approximately 15% since the close of its fiscal year 2016.
"We continue to examine our corporate structure as well as identify savings opportunities across the organization that can be re-invested in key consumer and customer-facing activities, and utilized to pay down debt," said Harlan Kent, Chief Executive Officer, Performance Sports Group. "It is important that we focus our efforts on our core businesses of hockey, baseball/softball and lacrosse, while we make improvements to our business processes with the goal of making our entire Company more efficient and effective."
About Performance Sports Group Ltd.
Performance Sports Group Ltd. (NYSE: PSG) (TSX: PSG) is a leading developer and manufacturer of ice hockey, roller hockey, lacrosse, baseball and softball sports equipment, as well as related apparel and soccer apparel. The Company is the global leader in hockey with the strongest and most recognized brand, and is a leader in North America in baseball and softball. Its products are marketed under the BAUER, MISSION, MAVERIK, CASCADE, INARIA, COMBAT and EASTON brand names and are distributed by sales representatives and independent distributors throughout the world. In addition, the Company distributes its hockey products through its Burlington, Massachusetts and Bloomington, Minnesota Own The Moment Hockey Experience retail stores. Performance Sports Group is a member of the Russell 2000 and 3000 Indexes. For more information on the Company, please visit www.PerformanceSportsGroup.com.
Caution Regarding Forward-Looking Statements
This press release includes forward-looking statements within the meaning of applicable securities laws including with respect to, among other things, the Company's the announced corporate restructuring involving a reduction in workforce, the related fiscal 2017 estimated severance expense of approximately $2.5 million and the related estimated annualized savings of approximately $5.9 million in salary and associated benefits, the Company's review of its corporate structure and its ability to identify savings opportunities and make improvements to its efficiency and effectiveness. The words "may," "will," "would," "should," "could," "expects," "plans," "intends," "trends," "indications," "anticipates," "believes," "estimates," "predicts," "likely" or "potential" or the negative or other variations of these words or other comparable words or phrases, are intended to identify forward-looking statements.
Forward-looking statements, by their nature, are based on assumptions, which, although considered reasonable by the Company at the time of preparation, may prove to be incorrect, and are subject to important risks and uncertainties. Many factors could cause the Company's actual results to differ materially from those expressed or implied by the forward-looking statements, including, without limitation, the following factors: inability to maintain and enhance brands, inability to introduce new and innovative products, intense competition in the sporting equipment and apparel industries, inability to own, enforce, defend and protect intellectual property rights worldwide, costs associated with potential lawsuits to enforce, defend or protect intellectual property rights, inability to protect the Company's brands and rights to use such brands, infringement of intellectual property rights of others, inability to translate booking orders into realized sales, including risks associated with changes in the mix or timing of orders placed by customers, seasonal fluctuations in the Company's operating results and the trading price of the Company's common shares, decrease in popularity of ice hockey, baseball and softball, roller hockey or lacrosse, reduced popularity of the National Hockey League, Major League Baseball or other professional or amateur leagues in sports in which the Company's products are used, adverse publicity in respect of athletes who use the Company's products or the sports in which the Company's products are used, inability to ensure that third-party suppliers will meet quality and regulatory standards, reliance on third-party suppliers and manufacturers, disruption of distribution systems, loss of significant customers or suppliers, loss of key customers' business due to customer consolidation, losses resulting from customer insolvency events, changes in the sales mix towards larger customers, cost of raw materials, shipping costs and other cost pressures, risks associated with doing business abroad, inability to expand into international market segments, inability to accurately forecast demand for products, inventory shrinkage, excess inventory due to inaccurate demand forecasts, product liability, warranty and recall claims, inability to successfully design products that satisfy testing protocols and standards established by testing and athletic governing bodies, inability to obtain and maintain necessary approvals in respect of products that may be considered medical devices, inability to successfully open and operate Own The Moment Hockey Experience retail stores, inability to successfully implement the Company's strategic initiatives on anticipated timelines, including the Company's profitability improvement initiative, risks associated with the Company's third-party suppliers and manufacturers failing to manufacture products that comply with all applicable laws and regulations, inability to source merchandise profitably in the event new trade restrictions are imposed or existing trade restrictions become more burdensome, departure of senior executives or other key personnel with specialized market knowledge and technical skills, litigation, including certain class action lawsuits, employment or union-related disputes, disruption of information technology systems, including damage from computer viruses, unauthorized access, cyberattack and other security vulnerabilities, potential environmental liabilities, restrictive covenants in the Company's credit facilities, increasing levels of indebtedness, inability to generate sufficient cash to fund operations or service the Company's indebtedness, failure to make, integrate, and maintain new acquisitions, inability to realize growth opportunities or cost synergies that are anticipated to result from new acquisitions such as (i) the acquisition of exclusive and perpetual licensing rights in technology assets from Q30 Sports, LLC, (ii) the purchase of a non-controlling interest in Q30 Sports Science, LLC, and (iii) Easton Hockey, undisclosed liabilities acquired pursuant to recent acquisitions, volatility in the market price for the Company's common shares, possibility that the Company will need additional capital in the future, incurrence of additional expenses as a result of the loss of the Company's foreign private issuer status, assertion that the acquisition of the Bauer Hockey business at the time of the Canadian initial public offering of Common Shares completed on March 10, 2011 was an inversion transaction, the Company's current intention not to pay cash dividends, dependence on the performance of subsidiaries given the Company's status as a holding company, potential inability of investors to enforce judgments against the Company and its directors, fluctuations in the value of certain foreign currencies, including the Canadian dollar, in relation to the U.S. dollar, and other world currencies, general adverse economic and market conditions, changes in government regulations, including tax laws and unanticipated tax liabilities and natural disasters and geo-political events, as well as the factors identified in the "Risk Factors" sections of the Company's annual report on Form 10-K and quarterly report on Form 10-Q dated April 14, 2016, which are available on EDGAR at www.sec.gov, on SEDAR at www.sedar.com, and on the Company's website at www.performancesportsgroup.com.
Furthermore, unless otherwise stated, the forward-looking statements contained in this press release are made as of the date of this press release, and the Company does not intend and undertakes no obligation to update or revise any forward-looking statement, whether as a result of new information, future events or otherwise, except as required by law.
Media Contact:
Steve Jones
Sr. Director, Corporate Communications
Tel 1-603-430-2111
Email Contact

Investor Relations:
Liolios Group Inc.
Cody Slach
Tel 1-949-574-3860
Email Contact