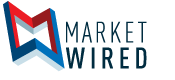 TAXA Biotechnologies to Close Out Successful Regulation Crowdfunding Campaign on Wefunder: Company Raises $250,000+ to Scale Up Production of Its First Products
/EINPresswire.com/ -- SAN FRANCISCO, CA -- (Marketwired) -- 08/02/16 -- TAXA Biotechnologies, the first company to offer the genetic engineering of plants as a service, and Wefunder, the most popular platform for Regulation Crowdfunding, announced today that TAXA is one of the first companies that will close a successful Regulation Crowdfunding offering. The company met its $200,000 goal in about 10 weeks, via 400+ individual investors.
Regulation Crowdfunding is a new option enabled by the recent passage of Title III of the JOBS Act, and allows everyday people (not just the wealthy) to make equity investments of as little as $100 in startups and small businesses. Wefunder, one of several FINRA-approved portals for these offerings, has become the clear leader in the space, hosting more than half of all Regulation Crowdfunding offerings. To date, Wefunder has helped its portfolio companies raise more than 6x the total of all the other portals combined.
TAXA Biotechnologies enables cheaper, faster and better genetic engineering of plants. Its first product is a glowing plant, and the company is also close to shipping a fragrant moss. The company plans to use the proceeds from its Wefunder offering to scale up its production capabilities to deliver both of these products and offer genetic engineering of plants as a service to partners.
TAXA founder and CEO Antony Evans said he decided to raise funds using Regulation Crowdfunding after a very successful traditional crowdfunding campaign. "We wanted to give our earlier crowdfunding supporters the opportunity to have equity in the company, and many of those people did come back and invest via Wefunder," said Evans. "This is a great, new fundraising model for startups, and we would absolutely come back and do it again. Wefunder made the process relatively easy for us, and their support and promotion of our offering was outstanding."
"We were excited to see TAXA's early Kickstarter backers also invest on Wefunder," said Wefunder co-founder and CEO Nick Tommarello. "The success of the TAXA offering demonstrates that everyday Americans also want to invest in early-stage startups solving hard technical challenges."
To register as a potential investor and review investment opportunities at Wefunder, visit https://wefunder.com. The minimum investment is $100. To get funded on Wefunder, visit wefunder.com/raise_funding.
About Wefunder
Wefunder helps anyone invest as little as $100 in startups you love, and is the most popular platform for Regulation Crowdfunding. Its vision is to build a new type of stock market ("a NASDAQ for riskier ventures") that lets the public allocate capital to a wider range of businesses, more broadly and efficiently than banks or venture capitalists. Investors on Wefunder have invested more than $20 million into 130+ companies since 2013, including Zenefits, Checkr and Casetext. Learn more about Wefunder's story at wefunder.com/wefunder or follow us @wefunder.
About TAXA Biotechnologies
TAXA Biotechnologies was founded in 2013 and has its principal office in San Francisco, California. TAXA Biotechnologies is a company of biologists and experts who use synthetic biology technologies to engineer new organisms which can be nurtured at home as carbon-positive alternatives to existing products. The first biotech investment by Y Combinator, TAXA Biotechnologies provides access to a platform for protein engineering, automated DNA assembly, transient experiments and stable transformation as a service that is already being used by three partners.
Media contact:
Kerry Metzdorf
+1 978-463-2575
Email Contact