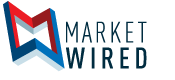 Umbra Applied Technologies Launches Next Generation Medical Device
/EINPresswire.com/ -- TAMPA, FL -- (Marketwired) -- 08/02/16 -- Umbra Applied Technologies Group, Inc. (OTC: UATG), announced during a podcast last Thursday that its next generation bone fixator, ClearView™ G2 is ready for release with initial pilot surgeries to be completed over the course of the next 90 days.
Five years ago, through a strategic partnership with GE, Umbra Applied Technologies created the ClearView™ wrist fixator. The ClearView™ fixator was the world's first medical grade Lexan based wrist fixator that produced clearer x-ray views of fractured bone reduction and pin placement. The paradigm shifting device further raised the bar by being radiolucent thus reducing the amount of necessary times a clinical staff and patient needed to be exposed to radiation. This device additionally revolutionized the industry by producing a fixator that was lightweight, radiolucent, eliminated the need to modify clothing when worn, fully adjustable post-operative surgery and designed with a unique ball and pin holder assembly enabling pins to be inserted and fixed within a 30-degree arc.
Chairman and Chief Executive Officer Alex Umbra remarked, "Umbra Applied Technologies has successful improved its ClearView™ wrist fixator to be more versatile so that our unique approach to external bone fixation could be implemented across a wider segment of the orthopedic community. With the development of our ClearView™ G2 we now have a design that can be used on all small bones such as those found in the feet as well as the hands".
The ClearView™ G2 facilitates function while shortening treatment duration by addressing trauma or limb reconstruction in a way that enhances the human body's natural healing process and works within the parameters of a patient's practical daily life. UAT's G2 fixator is the most versatile and advanced product available to be used on applications that include post traumatic and congenital limb reconstruction, limb salvage, complex arthrodesis, management of osteomyelitis and bone defects, and deformity correction. UAT's advanced research arm was able to take their already cutting-edge ClearView™ fixator and propel it years ahead of its competitors by addressing osteo-healing from the perspective of the human body's biology not mechanics. When pressed to describe how the G2 is better than its competitors, Mr. Umbra responded, "We have been able to enhance a method for osteogenesis that relies on a percutaneous approach with minimal trauma to the limb, closed anatomic fracture reduction, and unheard of bony stability that allows early weight bearing. We have done this with a low profile, low impact device that not only reduces the amount of x-rays a patient may need but we have done it in a way that allows for one device to be used in more than one part of the anatomy. It represents the very best of UAT design and engineering".
The ClearView™G2 is scheduled to go into production in October of this year with an estimated retail price of $2,000.00 USD per unit. Projections through 2017 are expected to exceed $1,500,000.00 USD with favorable margins not typically found in similar NYSE/NASDAQ Fortune 100 companies.
For more information visit www.uatgroup.com or www.umbraappliedtechnologies.com
Forward-Looking and Cautionary Statements: This press release contains "forward-looking" statements that are based on present circumstances and on Umbra Applied Technologies Group predictions with respect to events that have not occurred, that may not occur, or that may occur with different consequences and timing than those now assumed or anticipated. Such forward-looking statements, including any statements regarding the plans and objectives of management for future operations or products, the market acceptance or future success of our products, and our future financial performance, are not guarantees of future performance or results and involve risks and uncertainties that could cause actual events or results to differ materially from the events or results described in the forward-looking statements. Forward-looking statements are made only as of the date of this release and Umbra Applied Technologies does not undertake and specifically declines any obligation to update any forward-looking statements. Readers should not place undue reliance on these forward-looking statements.
Jack Thompson
(702) 902-2361