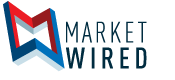 Agria Subsidiary PGG Wrightson Again Raises FY 2016 Guidance
FY 2016 Operating EBITDA Expected to Exceed Top End of Guidance Range
/EINPresswire.com/ -- CHRISTCHURCH, NEW ZEALAND -- (Marketwired) -- 08/02/16 -- Agria Corporation (NYSE: GRO) (the "Company" or "Agria"), a leading global agriculture company, today announced that its New Zealand-listed subsidiary, PGG Wrightson Limited (NZSE: PGW) ("PGW") raised its guidance for fiscal year 2016 Operating EBITDA for the second time in two months.
PGW now expects to report Operating EBITDA above the upper end of the guidance range of NZ$65 to NZ$68 million (US$46 million to US$49 million) announced in June 2016. Additionally, PGW expects net profit for fiscal year 2016 to be up at least 20% compared to fiscal year 2015.
Mr. Alan Lai, Executive Chairman of Agria and Chairman of the PGW Board, commented, "Business momentum continues to build at PGW, as growth initiatives and strong execution enabled us to deliver stronger-than-expected fiscal year 2016 results. Despite headwinds in the dairy sector, our Livestock and Retail businesses did well, and Seed and Grain continues to grow. Our solid execution this year gives us confidence in our ability to expand the business again in fiscal year 2017 and beyond. We look forward to discussing our performance in more detail when we report results shortly."
Mr. Lai continued, "Our solid and improving results increase our belief that the value of PGW is not fully reflected in Agria's share price. We believe the value of our shareholding in PGW is significantly above US$1 per Agria ADS, based on the recently quoted price of PGW on the New Zealand Stock Exchange. We believe we can resolve this valuation anomaly, due to our ongoing campaign to introduce the Agria story to leading US analysts and investment funds, combined with our ADS repurchase program."
Agria expects to announce results for the fiscal year 2016 on August 19, 2016.
PGW's announcement and management comments can be accessed via the following link: https://www.nzx.com/companies/PGW/announcements/286554
All references to PGG Wrightson Limited or PGW refer to PGG Wrightson Limited, its subsidiaries and interests in associates and jointly controlled entities.
Disclosure Statement: Non-GAAP profit reporting measures
PGW's standard profit measure prepared under New Zealand GAAP is "profit/(loss) for the period." PGW has used non-GAAP profit measures when discussing financial performance in this document. The directors and management believe that these measures provide useful information as they are used internally to evaluate performance of business units, to establish operational goals and to allocate resources. They also represent some of the performance measures required by PGW's debt providers. For a more comprehensive discussion on the use of non-GAAP profit measures, please refer to the policy "Non-GAAP Financial Information" available on our website (www.pggwrightson.co.nz) or refer to our previous financial statements for reconciliations to GAAP profit measures.
Non-GAAP profit measures are not prepared in accordance with NZ IFRS and are not uniformly defined, therefore the non-GAAP profit measures reported in this document may not be comparable with those that other companies report and should not be viewed in isolation or considered as a substitute for measures reported by PGW in accordance with NZ IFRS.
PGW's definition of non-GAAP profit measures used in this document:
Operating EBITDA excluding earnings of associates: Earnings before net interest and finance costs, income tax, depreciation, amortization, fair value adjustments, non-operating items and equity accounted earnings of associates.
About Agria Corporation
Agria (NYSE: GRO) is a global agricultural company with three principal business segments: Seed and Grain; Crop Protection, Nutrients and Merchandise; and Rural Services. The Seed and Grain segment is engaged in research and development, production and sale of a broad range of seed products and trading of seed and grain products globally. The Crop Protection, Nutrients and Merchandise segment operates an extensive chain of retail stores that supply farm input materials. The Rural Services segment provides livestock trading, wool trading, irrigation and pumping, real estate agency and other agriservices. For more information about Agria Corporation, please visit www.agriacorp.com.
Safe Harbor Statement:
This announcement contains forward-looking statements. These statements, including the management's commentary, are made under the "safe harbor" provisions of the U.S. Private Securities Litigation Reform Act of 1995. These forward-looking statements can be identified by terminology such as "will," "expects," "anticipates," "future," "intends," "plans," "believes," "estimates," "confident" and similar statements. Agria may also make written or oral forward-looking statements in its periodic reports to the U.S. Securities and Exchange Commission on Forms 20-F and 6-K, etc., in its annual report to shareholders, in press releases and other written materials and in oral statements made by its officers, directors or employees to third parties. Statements that are not historical facts, including statements about Agria's beliefs and expectations, are forward-looking statements. Forward-looking statements involve inherent risks and uncertainties. A number of important factors could cause actual results to differ materially from those contained in any forward-looking statement. Potential risks and uncertainties include, but are not limited to, those risks outlined in Agria's filings with the U.S. Securities and Exchange Commission. All information provided in this press release is as of the date of this announcement unless otherwise stated and Agria does not undertake any obligation to update any forward-looking statement, except as required under applicable law.
For more information, please contact:

The Blueshirt Group

Asia
Gary Dvorchak, CFA
Phone (China): +86 (138) 1079-1480
Email: gary@blueshirtgroup.com

United States
Ralph Fong
Phone: +1 (415) 489-2195
Email: ralph@blueshirtgroup.com