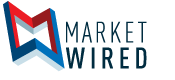 docSTAR Announces New Leadership
Mark Sanges to Head Customer Support Team; Tim LaJeunesse Moves to Dev/Ops
/EINPresswire.com/ -- SCHENECTADY, NY --(Marketwired - August 02, 2016) - docSTAR, an award-winning developer of Enterprise Content Management (ECM) and automated accounts payable software, announced today that Mark Sanges has joined the company as its Software Customer Support Manager. Mark assumes the role vacated by Tim LaJeunesse who was promoted to a new role in the R&D department as Dev/Ops Manager.
"Mark has more than 20 years of experience in the technology field, managing software support teams and complex projects to docSTAR," said Tom Franceski, CEO & President of docSTAR. "We are confident that Mark will continue to deliver the kind of fantastic experiences our customers have come to rely upon and we are excited to see the innovation he will bring to the department."
Mark's prior experience includes 5 years with McKinsey & Company in Technical Support Services, 12 years with Answerthink as Senior Technologist in Atlanta, GA and 4 years with CDPHP in upstate NY in various positions including Director of Technical Operations.
In June, Tim LaJeunesse assumed the role of Dev/Ops Manager to oversee the growth and maintenance of the IT infrastructure supporting the docSTAR eclipse web based application. Tim led docSTAR's customer support team for 11 years and has held various positions throughout his tenure with the company, including support, professional services, and managing our hosted offerings.
"Tim's deep understanding of docSTAR's product, infrastructure and commitment to our customers makes him the perfect leader for our Dev/Ops position," noted Franceski. "Tim has proven experience in our organization and will use that expertise to help us deliver products that empower our customers to make better business decisions and get a positive return on investment in their technology investments."
Since the release of docSTAR eclipse ECM and its signature Smart AP Automation Platform in August of 2012, docSTAR has grown globally by more than 30% per year. The company's software is built for the web and delivers deployment choice via software installed on-premises or a cloud-hosted offering for any industry including insurance, financial services, healthcare, real estate, manufacturing, legal, non-profit, education and the public sector. Due to this growth, docSTAR has recently added positions in its support, professional services, development, QA and sales organizations across the continental U.S.
About docSTAR
Founded in 1996, docSTAR is an award-winning developer of enterprise content management and automated accounts payable solutions for organizations of any size, supported by a highly responsive team. Available either on-premises or as a cloud hosted service, docSTAR solutions allow organizations of any size gain control over documents, improve records retention and increase operational efficiency. More than 8,000 organizations in North America trust docSTAR to increase productivity, reduce cost through process automation and reduce transaction cycle times.
docSTAR was named in the 2015 Inc. 5000, an exclusive ranking of the nation's fastest-growing private companies, awarded Top Workplace by the Times Union in 2016, Best Places to Work by the Albany Business Review in 2013 and 2014, Best Channel Vendor in the ECM Software category for 4 consecutive years by Business Solutions magazine and twice awarded a '5-Star Rating' in CRN's Partner Program.
For additional information on our company or products, visit www.docstar.com and on LinkedIn. For current job openings, visits our Careers page.
Media and Press Inquiries
docSTAR
Jeff Frankel
518-836-2722