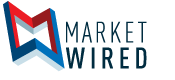 Esterline to Participate in Upcoming A&D Industry Conferences
/EINPresswire.com/ -- BELLEVUE, WA -- (Marketwired) -- 08/01/16 -- Esterline Corporation (www.esterline.com) (NYSE: ESL), a leading global specialty manufacturer primarily serving the aerospace and defense markets, today announced that it plans to participate in two upcoming aerospace and defense industry conferences.
Esterline will participate in the 12th Annual Jefferies Industrials Conference on August 10, 2016, in New York City. Esterline Chief Executive Officer Curtis Reusser is scheduled to hold individual investor meetings throughout the day and host a Q&A session at 2:40 p.m. local time. Esterline is also scheduled to attend the 36th Annual Growth Conference, hosted by Canaccord Genuity, on August 11, 2016, in Boston. Mr. Reusser is scheduled to hold several one-on-one meetings at this conference and will present a company overview at 12:30 p.m. local time. The presentation will be webcast on the company's website, www.esterline.com, in the Investor Relations section under Calls & Webcasts. Both conferences are by invitation only. It is recommended to confirm your participation and company presentation times with the conference host as schedules are subject to change.
About Esterline:
Esterline Corporation is a leading worldwide supplier to the aerospace and defense industry specializing in three core areas: Advanced Materials; Avionics & Controls; and Sensors & Systems. With annual sales of approximately $2 billion, Esterline employs roughly 13,000 people worldwide.
Operations within the Advanced Materials segment focus on technologies including high-temperature-resistant materials and components used for a wide range of military and commercial aerospace purposes, and combustible ordnance and electronic warfare countermeasure products.
Operations within the Avionics & Controls segment focus on technology interface systems for commercial and military aircraft and similar devices for land- and sea-based military vehicles, cockpit displays and integration systems, flight training and simulation equipment, secure communications systems, specialized medical equipment, and other high-end industrial applications.
The Sensors & Systems segment includes operations that produce high-precision temperature and pressure sensors, specialized harsh-environment connectors, electrical power distribution equipment, and other related systems principally for aerospace and defense customers.