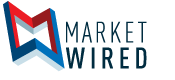 Cyclone Power Technologies to File Audited Financials With SEC and Project and Contract Update
/EINPresswire.com/ -- POMPANO BEACH, FL -- (Marketwired) -- 08/01/16 -- Cyclone Power Technologies (OTC PINK: CYPW) has engaged and paid SEC attorneys and auditors to bring the company current on all financial reporting. Cyclone will file Audited Reports for the two annual periods ending December 31, 2014 and 2015 and quarterly reviews of the three quarters of 2015, and the first quarter in 2016. The contracts with Hateley & Hampton PC (attorneys) and Anton Chia LLP (auditors) have both been signed and paid in full. All reports are estimated to be released and filed within the next 6 weeks.
Cyclone Power has been working very diligently and aggressively on the business model with the primary focus of getting product to market and generating cash flow and on to profitability. The Cyclone products are being integrated by the Licensees into and with their systems, the manufacturers are finalizing production, and continued engineering support at Cyclone for these processes and new customers. Now Cyclone needs to bring their obligation to the investors up to date. Our original decision to file unaudited financial was based on lack of immediate funds. However, due to increased business and contracts we are now able to file audited financial reports in order to keep our current listing.
"We are very excited about all the recent developments and new business opportunities that have been presented to us. Now that the current financials will be filed, we are back on track and moving full 'steam' ahead!," states Frankie Fruge, President.
UPDATE OF PROJECTS:
Our licensee, 3R of Denmark, has received a Mark 3 engine and is in the process of integration with their furnace and burner systems. Videos are promised from them and we will post as soon as we have them.
G2E in Mexico have been provided with the drawing and are building the Cyclone solar troughs and the Cyclone Thermal Storage Units (TSU) at their facility at the University in Mexico City. The Mark 1 Engine is on the steam generator at Cyclone's facilities in Pompano and is undergoing the testing hours necessary prior to our engineers going to Mexico for the final assembly. This is scheduled for mid to late August.
The FSDS project is going as scheduled with the engineering team readying for assembly of the two S2s for final testing and delivery in late September. The S2 is a military version of the Mark 1. Jan F. Schmidt, CEO, and Joe Bianco, VP of FSDS, visited July 28th and saw the progress of the FSDS and Mark 1 engine running on the test stand. They were impressed with the silence of the engine and the lack of vibration which are both high priorities in militarization.
OP Schuman (Warrington, PA) one of our manufacturers, have finalized the production of the Mark 1 engines and are concentrating on the production of the heat exchanger. The Heat exchanger is only needed for liquid and vapor fuel power generation. They have done a great job of resourcing USA made components as required by the military contracts.
TAW located in Tampa, Florida is helping with resourcing of the parts for the final integration into a generator system. Planned retail sales are to be mass manufactured by them. A trip is scheduled for the second week of August to meet with their staff for the placement and engineering for the integration of the Mark 1 engine.
Republic Energy of Mobile, AL has completed two more Mark 3 engines which are being delivered to TAW and 3R. They have been a great resource of vendors for the basic off shelf items and peripheral products needed.
Frankie Fruge, President, states: "We believe in the progress of our new business model and the viability of our technology. Cyclone is now aligned with established partners as integrators, manufacturers, and licensees. Our shareholders and supporters must not overlook the strengths of Cyclone, as they truly separate us from the vast majority of 'micro-cap' companies out there. We are energized by these projects and partners, and will continue to work diligently providing results for our shareholders."
Safe Harbor Statement
Certain statements in this news release may contain forward-looking information within the meaning of Rule 175 under the Securities Act of 1933 and Rule 3b-6 under the Securities Exchange Act of 1934, and are subject to the safe harbor created by those rules. All statements, other than statements of fact, included in this release, including, without limitation, statements regarding potential future plans and objectives of the company, are forward-looking statements that involve risks and uncertainties. There can be no assurance that such statements will prove to be accurate and actual results and future events could differ materially from those anticipated in such statements. The company cautions that these forward-looking statements are further qualified by other factors. The company undertakes no obligation to publicly update or revise any statements in this release, whether as a result of new information, future events or otherwise.
About Cyclone Power Technologies
Cyclone Power Technologies is the developer of the award-winning Cyclone Engine -- an all-fuel, clean-tech engine with the power and versatility to run everything from waste energy electric generators and solar thermal systems to cars, trucks and locomotives. Invented by company founder and Chairman Harry Schoell, the patented Cyclone Engine is a eco-friendly external combustion engine, ingeniously designed to achieve high thermal efficiencies through a compact heat-regenerative process, and to run on virtually any fuel -- including bio-diesels, syngas or solar -- while emitting fewer greenhouse gases and irritating pollutants into the air. The Cyclone Engine was recognized by Popular Science Magazine as the Invention of the Year for 2008, was included in a 2011 report by Popular Mechanics as an important waste energy technology for the future, and was twice presented with the Society of Automotive Engineers' AEI Tech Award. Additionally, Cyclone was named Environmental Business of the Year by the Broward County Environmental Protection Department. For more information, visit www.cyclonepower.com.
Company Contact
Frankie Fruge
Tel: 954-943-8721
info@cyclonepower.com