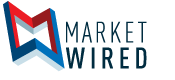 Armco Metals Encountered a Trade Conflict With Duckshin Housing Co., a Company in South Korea
/EINPresswire.com/ -- SAN MATEO, CA -- (Marketwired) -- 07/29/16 -- Armco Metals Holdings, Inc. ("Armco" the "Company", "we" "us", or "our") (NYSE MKT: AMCO), a distributor of imported metal ores, wood, and barley, and a steel recycler in China, today announced that we encountered a trade conflict with Duckshin Housing Co., ("Duckshin", "they", "their", "them") a company in South Korea. On April 28, 2016, our subsidiary Armco Metals International Limited ("Armco Metals") signed a sales contract in selling hot rolled wire rods with Duckshin with the total quantity of 6100 MT and total amount of USD 2,928,000. Cargos were designed to be delivered by two shipments. The first shipment was 2500MT and delivered on May 22. 2016; the second shipment was 3600MT and delivered on June 4. 2016. Payments for the transactions would be made by irrevocable letter of credit.
The first shipment was delivered smoothly and the first payment was received on June 7. 2016. By the time Duckshin received the second shipment, the market price of steel wire rod decreased. Duckshin alleged that the manganese content of the goods was substandard of SAE1018 and required a price reduction by 50%. We rejected Duckshin's unreasonable request and wished Duckshin to execute the transaction as the original contract stated.
Our Lawyer contacted Duckshin and its Letter of credit issuing bank many times for the unpaid balance; however, there was no response from them. Our lawyer also noticed Duckshin's LC issuing bank that they have violated UCP600. On July 5, 2016, Armco Metals received a letter from Seoul Central District Court claiming that the goods received by Duckshin did not conform to the requirement and Duckshin claimed for compensation of USD1,829,260.80, which was exactly the amount of the second installment.
Commenting on the dispute, Mr. Kexuan Yao, Chairman and CEO of Armco Metals, stated, "Duckshin, Seoul Central District and the letter of credit issuing bank have made serious damage to the reputation of Armco and cause our economic losses. Armco metals objects to such an unfaithful trade and will seek fair arbitration."
SAFE HARBOR STATEMENT
This press release contains forward-looking statements within the meaning of Section 27A of the Securities Act of 1933, as amended (the "Securities Act"), and Section 21E of the Securities Exchange Act of 1934, as amended (the "Exchange Act"). In connection with the safe harbor provisions of the Private Securities Litigation Reform Act of 1995, Armco Metals Holdings, Inc., is hereby providing cautionary statements identifying certain important factors that could cause our actual results to differ materially from those projected in forward-looking statements. Any statements that are not historical facts and that express, or involve discussions as to, expectations, beliefs, plans, objectives, assumptions or future events or performance (often, but not always, indicated through the use of words or phrases such as "will likely result," "are expected to," "will continue," "is anticipated," "estimated," "intends," "plans," "believes" and "projects") are forward-looking and involve estimates and uncertainties which could cause actual results to differ materially from those expressed in the forward-looking statements. These statements include, but are not limited to, our expectations regarding the expected benefits of the corporate restructure, the ability to benefit from the changes in the tax laws in the PRC, our net revenues and production related to our scrap metal recycling operations, including our ability to operate the facility efficiently and profitability, the sufficiency of our working capital, pricing and volatile demand for our product lines, the extent of government imposed energy and monetary policy restrictions and resulting blackouts and associated impact on our trading and recycling operations. We caution that investors should not place undue reliance on any forward-looking statements herein. Further, any forward-looking statement speaks only as of the date on which such statement is made. We qualify all of our forward-looking statements in this press release by these cautionary statements including those made in Part I. Item 1A. Risk Factors appearing in our Annual Report on Form 10-K for the year ended December 31, 2014 and our other filings with the Securities and Exchange Commission. New risk factors emerge from time to time and it is not possible for our management to predict all risk factors, nor can we assess the impact of all factors on our business or the extent to which any factor, or combination of factors, may cause actual results to differ materially from those contained in any forward-looking statements. Except for our ongoing obligations to disclose material information under the Federal securities laws, we undertake no obligation to release publicly any revisions to any forward-looking statements, to report events or to report the occurrence of unanticipated events.
Contact:
Armco Metals Holdings, Inc.

US Office
Christina Xiong
Office: 650.212.7620
Email: ir@armcometals.com
Website: www.armcometals.com

China Office
Ripple Zhang
Office: 86-21-62375286
Email: ripple.zhang@armcometals.com
Website: www.armcometals.com