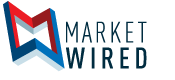 JLL Reports 2015 Sustainability Achievements
Sets Out Progress and Performance in Sustainability; Launches Refreshed Global Program -- Building a Better Tomorrow
/EINPresswire.com/ -- CHICAGO, IL and LONDON, UNITED KINGDOM and SINGAPORE -- (Marketwired) -- 07/28/16 -- JLL (NYSE: JLL) has outlined its renewed global commitment to sustainability in its recently released 2015 Global Sustainability Report, "Building a Better Tomorrow."
The report reaffirms JLL's commitment to sustainability and the tangible ways the firm is delivering positive financial, environmental and social results. These include:
Being named one of the "World's Most Ethical Companies" for the ninth straight year in 2016.
Working with clients to achieve 121 green building certifications.
Investing a total of US$16.2 million on training across the globe.
Deploying alternative workplace strategies, such as hot-desking and flexible time, in 73 percent of JLL's own offices.
Giving a total of more than US$5.3 million in corporate and employee donations to charity.
The report also reinforces JLL's dedication to adding lasting value to its clients, employees, shareholders and communities through its Building a Better Tomorrow program. Building a Better Tomorrow embeds environmental, social and financial responsibilities across JLL's services and operations through these four pillars:
Generating lasting value for our Clients
Engaging our People
Transforming our Workplaces
Supporting our Communities
"Building a Better Tomorrow is the next step on our sustainability journey," said Colin Dyer, JLL CEO. "It is the right approach as a corporate citizen, and will also deliver increased value to clients, shareholders, employees and other stakeholders."
Download the 2015 Global Sustainability Report, "Building a Better Tomorrow."
For more news, research and information from JLL, please visit www.jll.com.
About JLL
JLL (NYSE: JLL) is a professional services and investment management firm offering specialized real estate services to clients seeking increased value by owning, occupying and investing in real estate. A Fortune 500 company with annual fee revenue of $5.2 billion and gross revenue of $6.0 billion, JLL has more than 280 corporate offices, operates in more than 80 countries and has a global workforce of more than 60,000. On behalf of its clients, the firm provides management and real estate outsourcing services for a property portfolio of 4.0 billion square feet, or 372 million square meters, and completed $138 billion in sales, acquisitions and finance transactions in 2015. Its investment management business, LaSalle Investment Management, has $58.3 billion of real estate assets under management. JLL is the brand name, and a registered trademark, of Jones Lang LaSalle Incorporated. For further information, visit www.jll.com.
PDF Attachment Available: http://www.jll.com/Documents/csr/JLL-Global_Sustainability_Report_2015.pdf
Image Available: http://www2.marketwire.com/mw/frame_mw?attachid=3039052

Contact:
Madeleine Little
Phone: +44 (0)20 7087 5875
Email: madeleine.little@eu.jll.com

Gayle Kantro
Phone: +1 312 228 2795
Email: gayle.kantro@am.jll.com